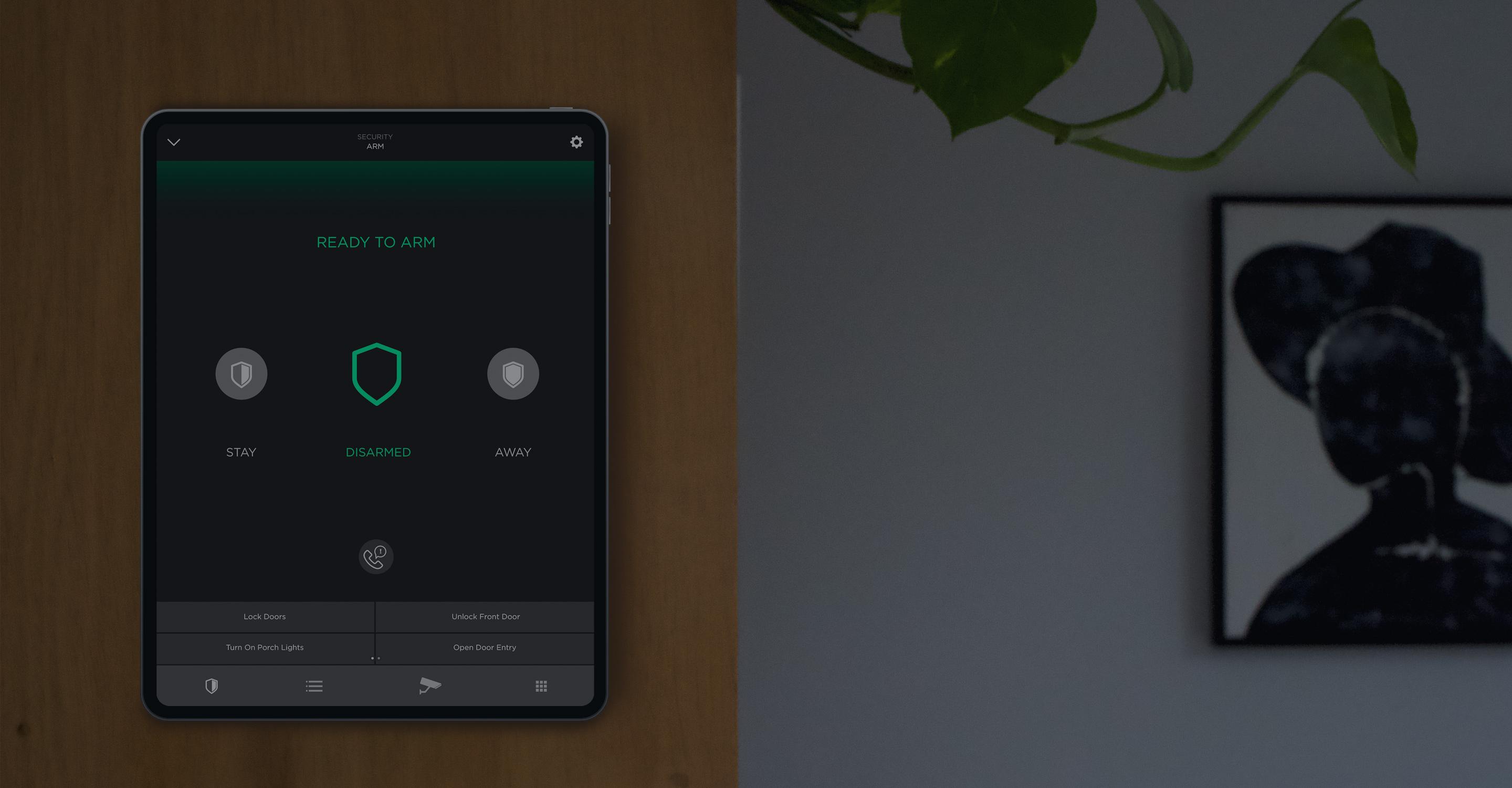 THE NEW FACE OF SMART SECURITY
The all new Savant Security service offers features like remote monitoring and security notifications, all in an elegant and intuitive new interface.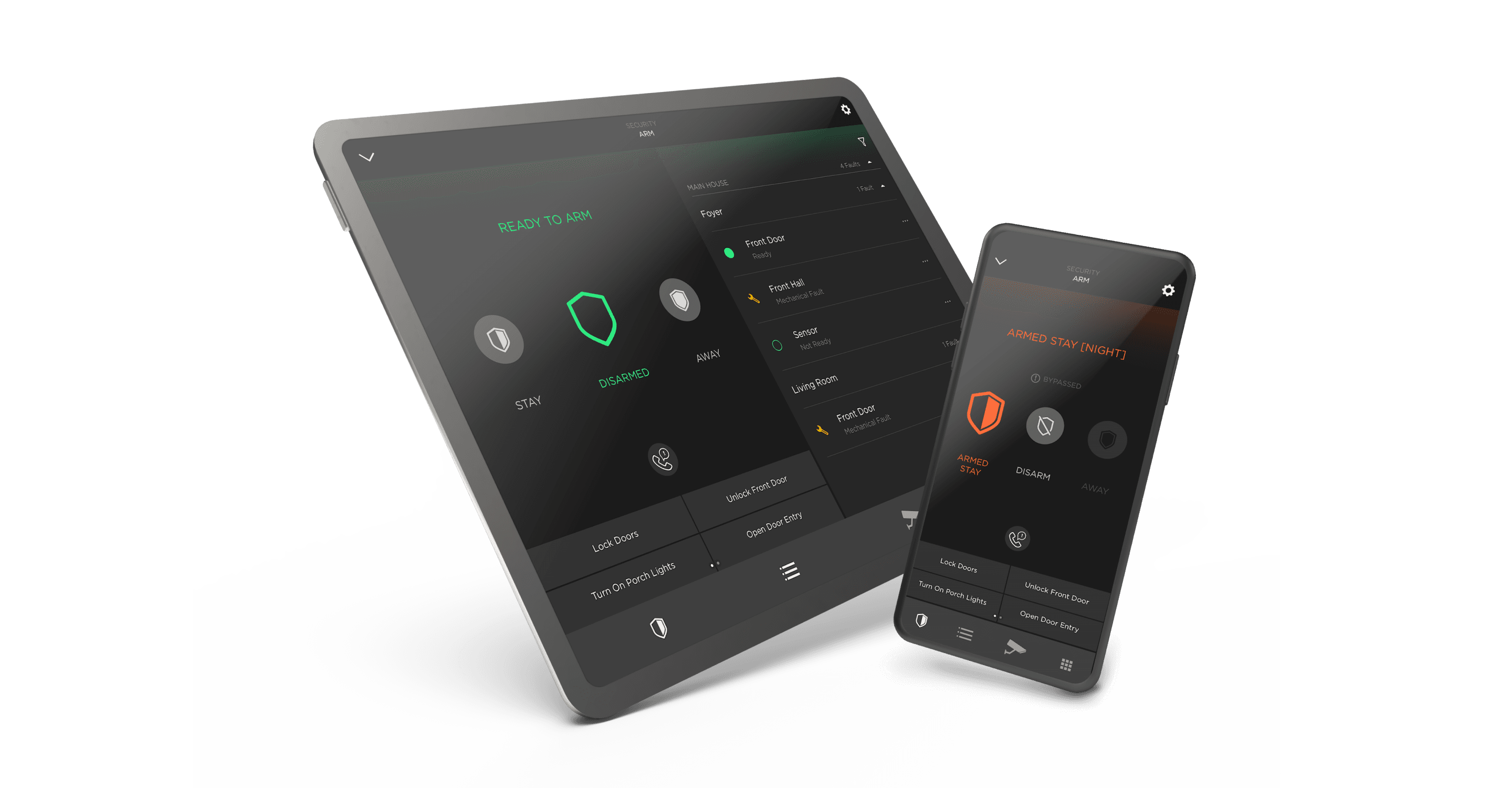 REFRESHINGLY FAMILIAR
Our clean, modern security interface is designed to match the function of your natively installed security system. Same commands, same PIN, and no need to relearn a thing.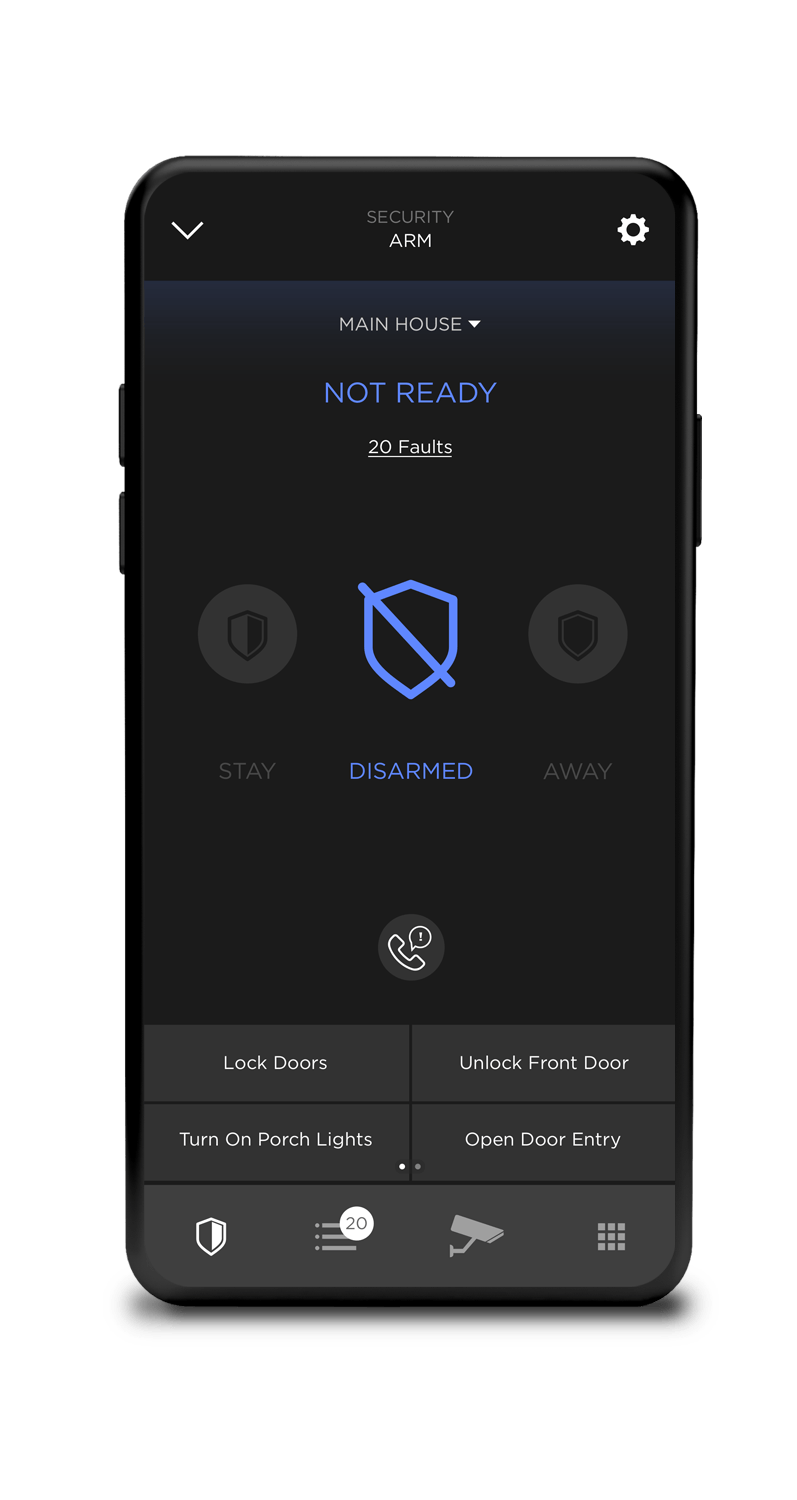 QUICK ACCESS TO STATUS AND CONTROL
Monitor alerts or send commands quickly and easily right from the main screen, with the option to add camera feeds or personalized notifications.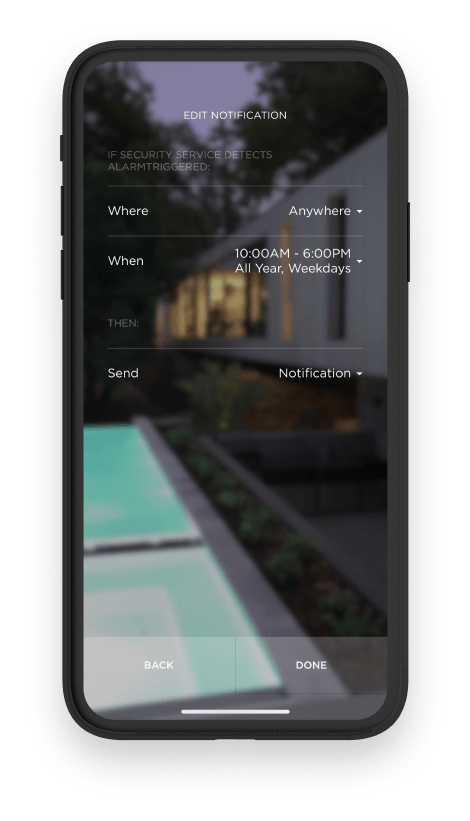 MONITOR AND RECEIVE NOTIFICATIONS REMOTELY
Create your own notifications and keep tabs on your home 24/7 with Savant's advanced notification system.