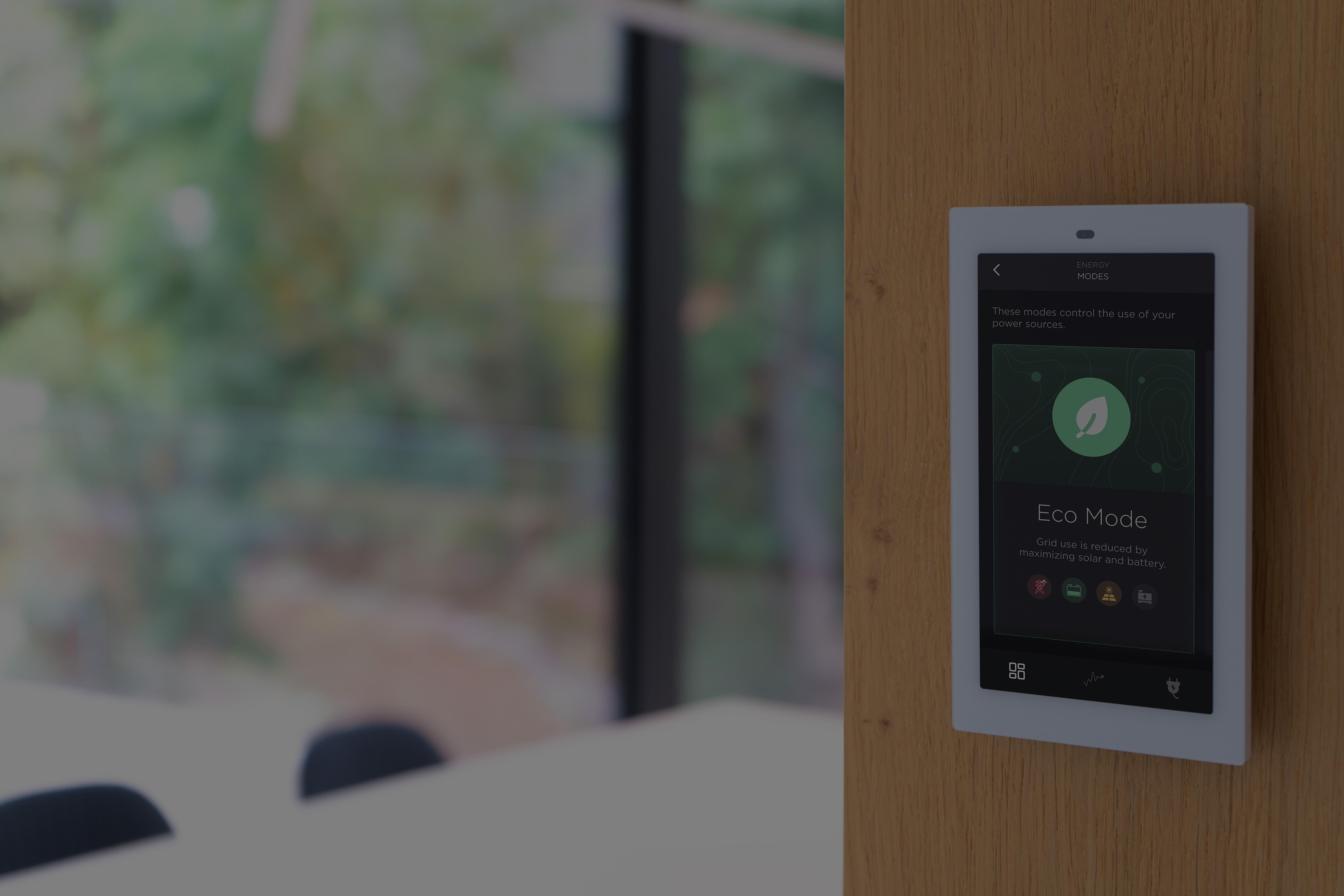 a smart home starts with smart power
A home isn't really smart without you being in control of your energy. Now you can monitor, manage and automate your energy all as part of the foundation of your smart home.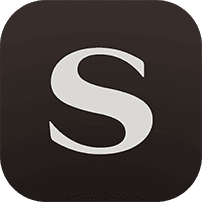 Download the App
Available for both iOS and Android devices.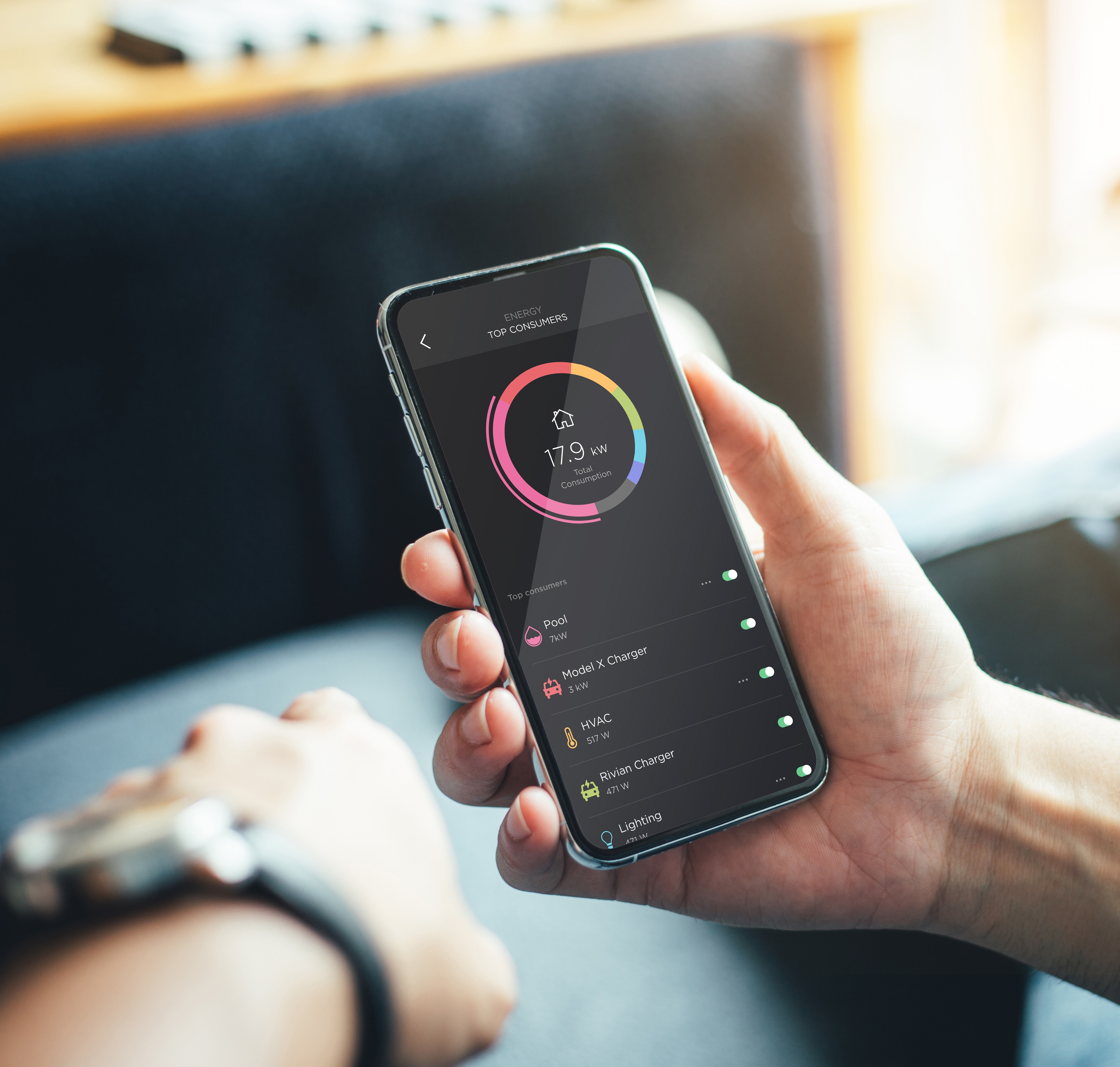 real-time & historical energy insights
The Savant App delivers insightful energy data you can use. Get an overview of the top energy consumers over time, track data trends down the circuit level, and even compare usage trends with production trends.
ENERGY MODES
Energy Modes are designed to help proactively manage your energy based on the state of the grid, weather events, and time-of-use utility rates. Energy Modes can be activated automatically or you can toggle them on and off - allowing you to remain in control.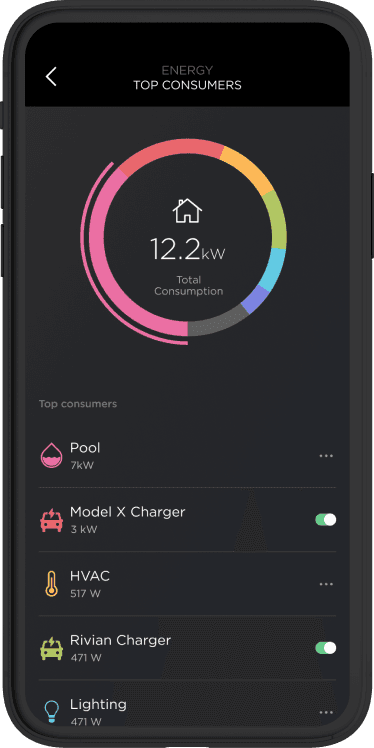 Top consumers
Review all of the top consumers in the home and control them at the circuit level.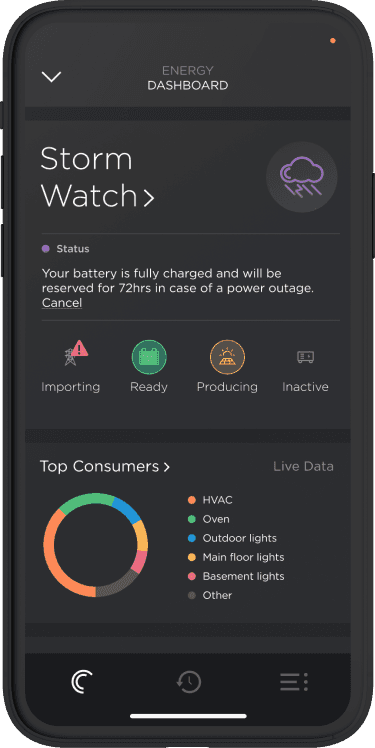 Prepare IN ADVANCE
Storm watch allows you to charge your batteries in the event a grid outage is possible.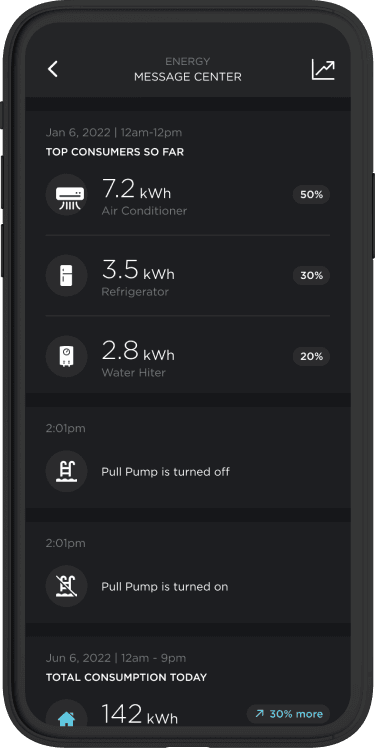 message Center
The message center is a history of all energy events in the home. It is easy to understand, and allows you to remain apprised of the current conditions.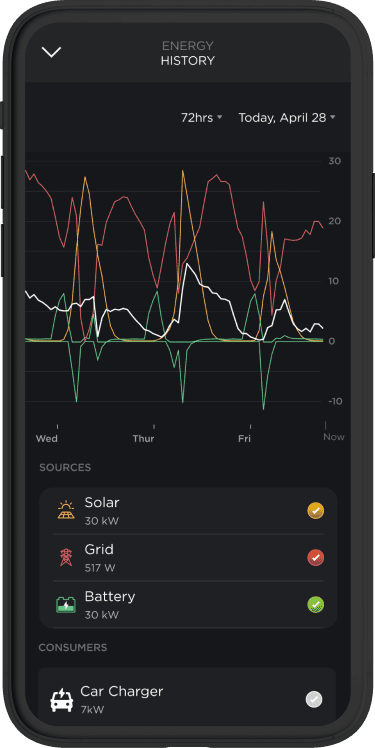 History
Review your energy consumption and production over time.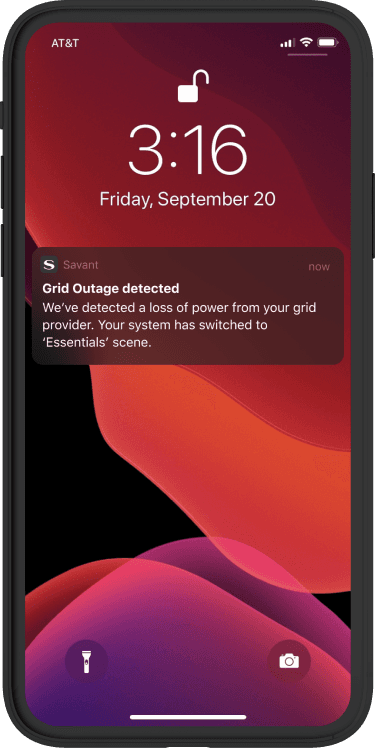 Notifications
Get notified for the larger events like a grid outage. Create notifications for other events such as a low state of charge on your battery.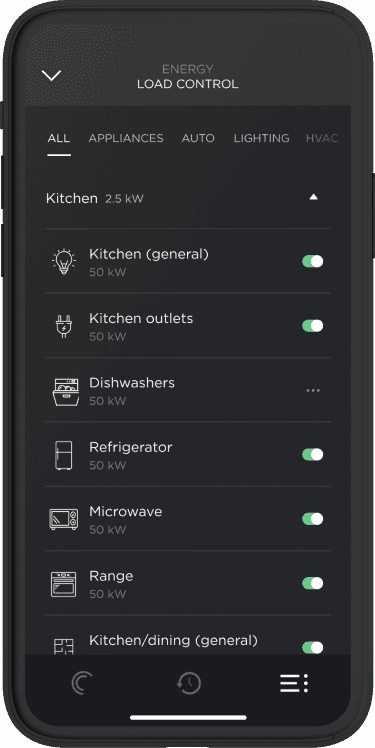 CIRCUIT CONTROL
Have the ability to enable power to everything from appliances, lights, and dedicated loads.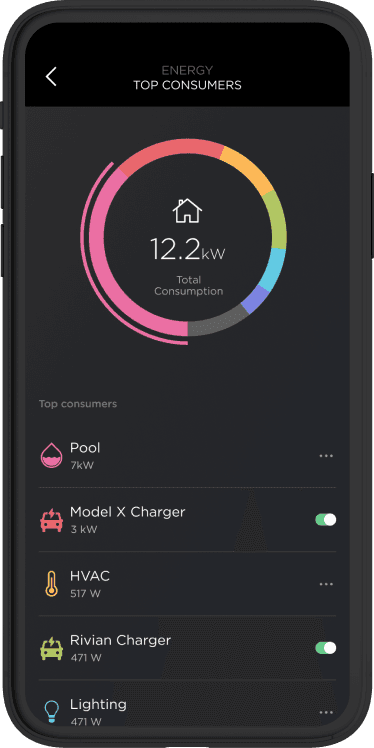 Top consumers
Review all of the top consumers in the home and control them at the circuit level.
A POWERFUL NEW STANDARD IN SMART HOME INNOVATION
Savant Power Systems represent the premier choice for dependable, scalable, and person-centric smart energy systems that fit seamlessly with and enhance your home and lifestyle. Controlled through the Savant app's intuitive user interface, smarter home energy adds to the expanding and near-limitless possibilities offered by a Savant smart home.