THE SAVANT POWER SYSTEM
The Ultimate Energy Management Solution
Start a Project
POWERFUL, SIMPLE, SCALABLE
Savant Power System delivers the ultimate solution for smart energy management. Monitor production and usage trends, control circuits at the distribution panel, and manage solar, battery, or generator backup sources all via the award winning Savant App. Our systems scale to meet the needs of any site from single family homes to large installations. Offset peak utility rates, keep stored power flowing to where it's needed during grid outages, and optimize overall energy usage - contributing to a more sustainable future for all.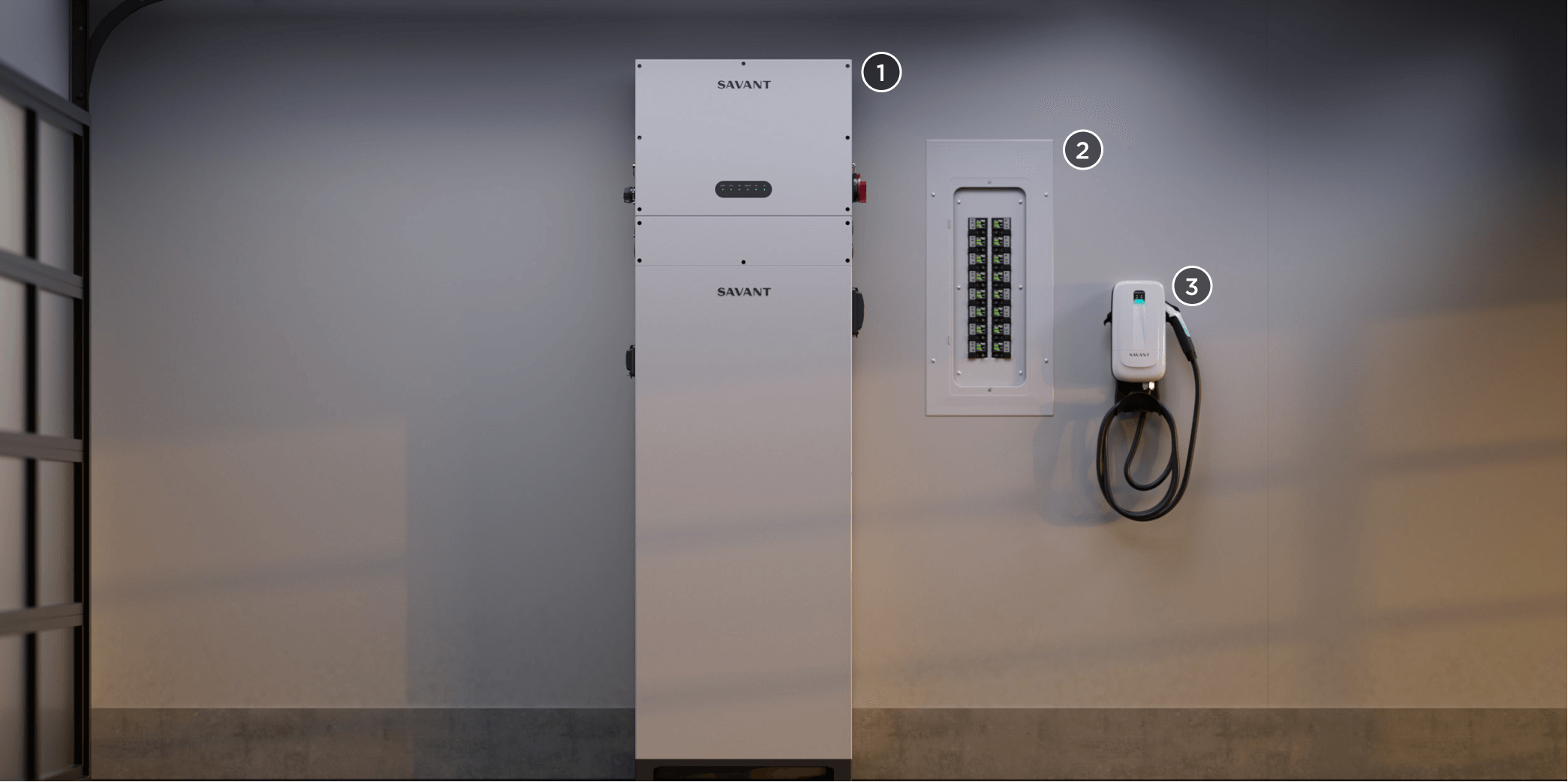 Savant Power Storage
Electrical Panel with Savant Power Modules
Savant Level 2 EV Charger
Compact, elegant, and efficient. The Savant Power System uses some or all of just a few key components: Savant Power Modules, Savant's Hybrid Inverter, Savant Storage, and Savant's Level 2 EV Charger. From small systems to large installations, with these key elements working together in harmony and managed by Savant's advanced automation software we can deliver smart energy that's truly ahead of the class.
ELECTRIFY YOUR LIFE
See how the Savant Power System helps to manage a variety of power resources, including solar, battery and back-up generator power. Experience reduced dependency on the power grid and seamless power management during an unplanned grid outage.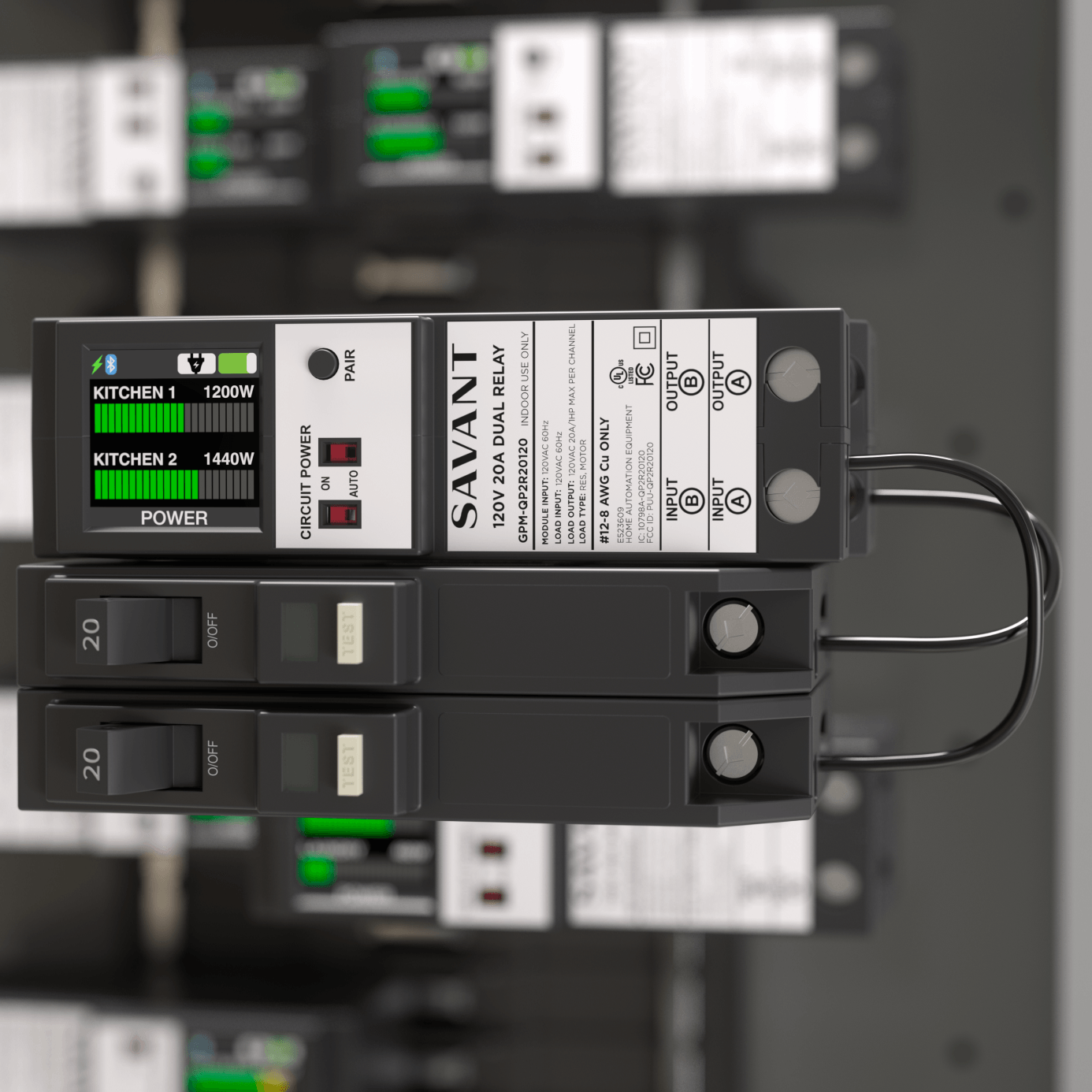 IT STARTS AT THE PANEL
Affordable, modular and compatible with all major electrical panels, Savant's Power Modules deliver precise energy monitoring and instant outage detection. If your home has an automatic generator or battery storage, Savant Power Modules allow you to tailor the circuits being powered during a grid outage, because the real critical loads are the ones you need right now.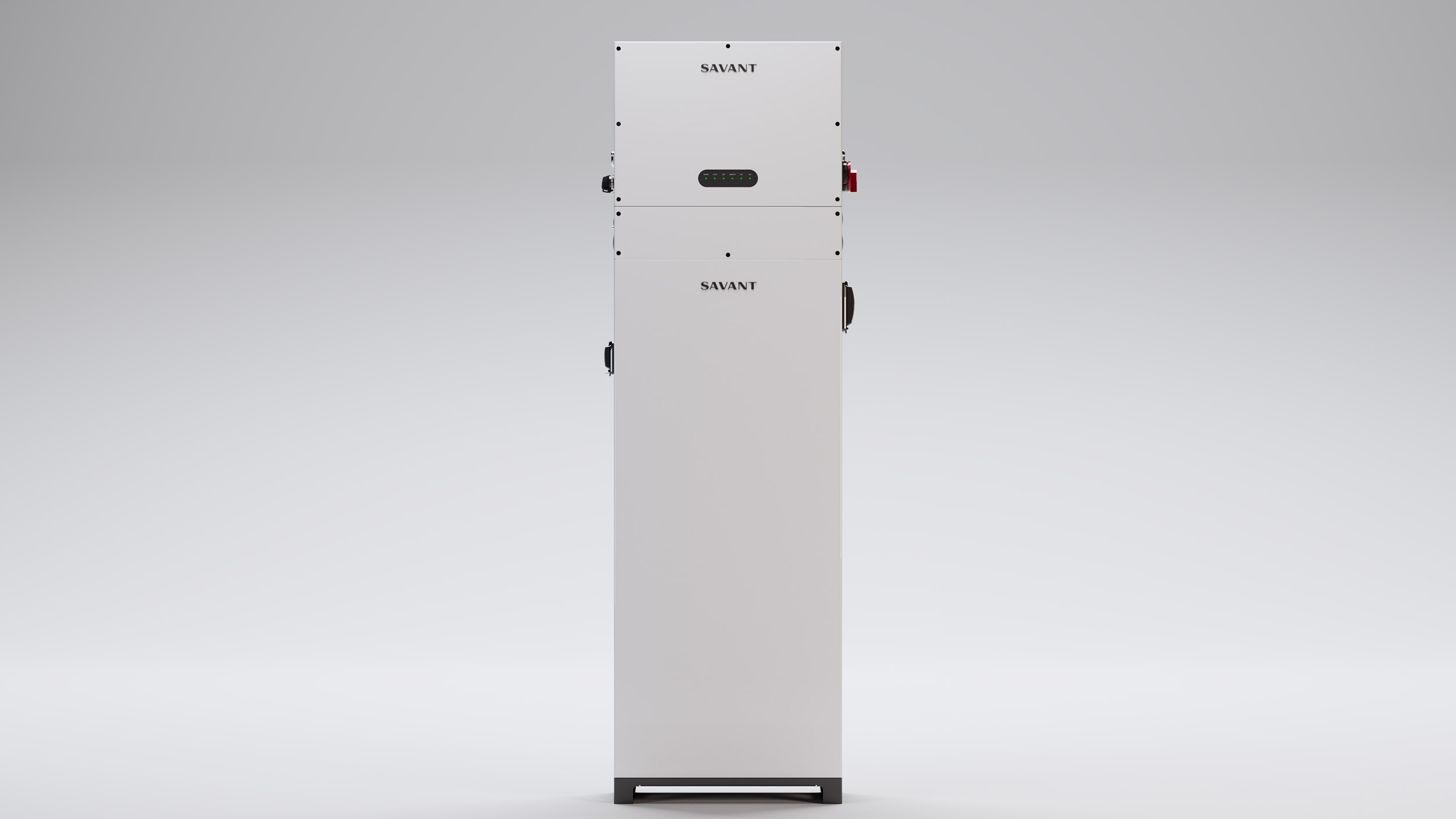 BRING IN SOME STORAGE
Back up your home power with robust and reliable solar inverter and battery storage solutions from Savant. Capable of handling the energy needs of any job, from partial to whole home backup, all the way up to 800A services with as much as 160kWh of battery capacity.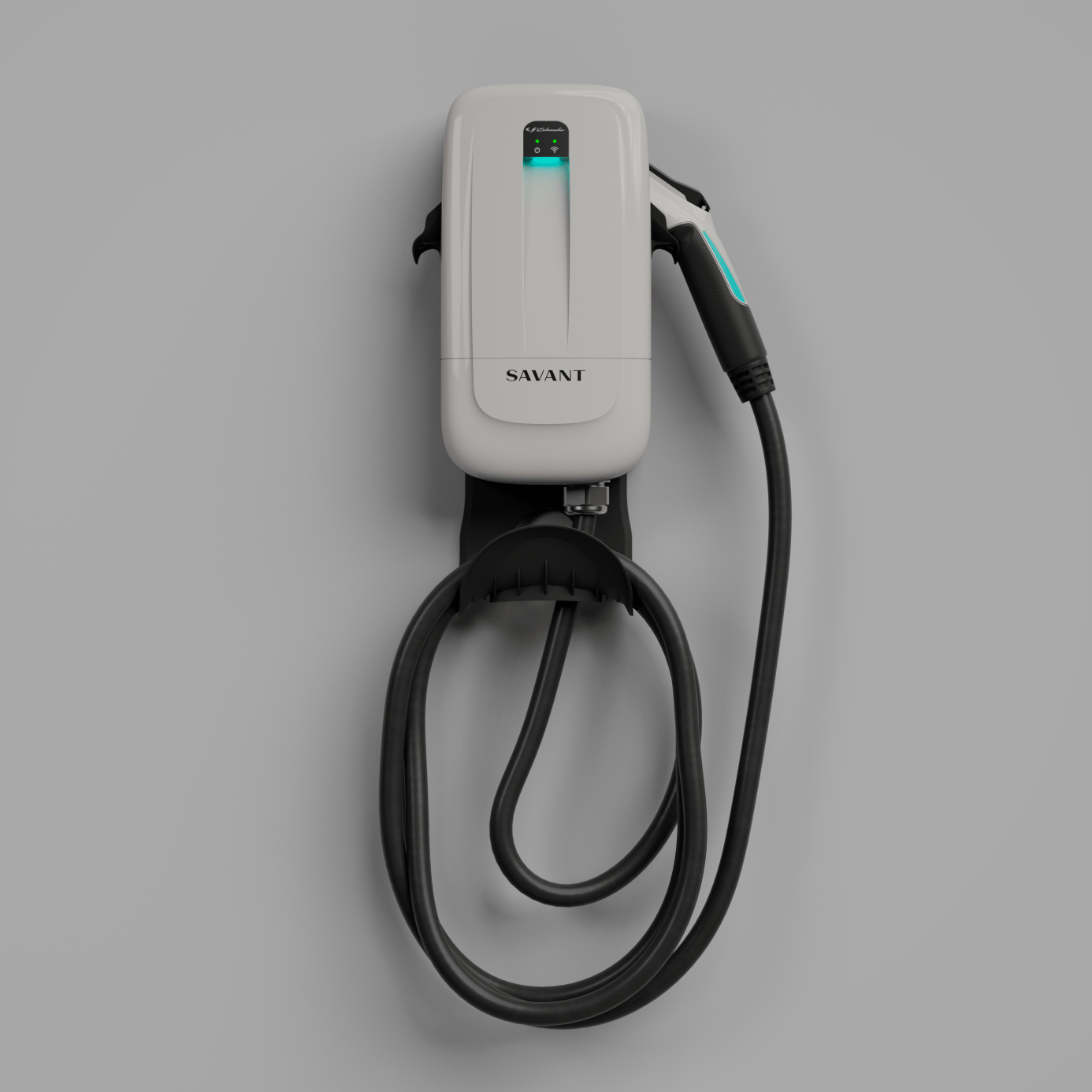 SMART CHARGING
Stunning and powerful, the Savant Level 2 EV Charger is beautifully designed, rain tight, and feature rich. Convenient and rapid at-home charging for your electric vehicle that also lets you monitor energy consumption trends, manage power, and more right from the Savant app.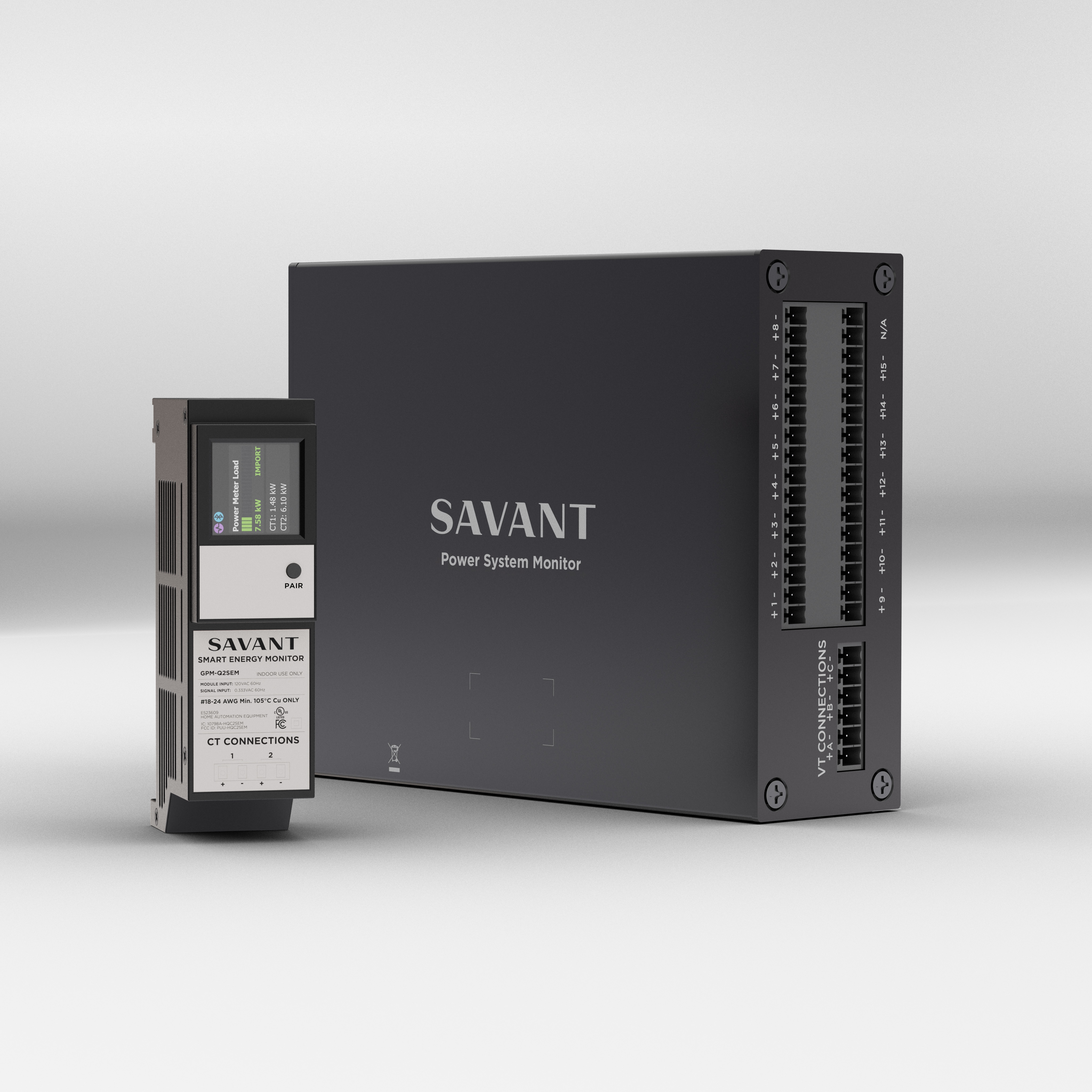 REVENUE GRADE MONITORING
Savant Power Modules, Current Track Modules, Directors, and Power System Monitors are capable of revenue grade power monitoring. This means that you can monetarily quantify how much power you're using at the individual circuit level.