SAVANT POWER SYSTEM MODULES
Bringing your electrical panel into the 21st Century.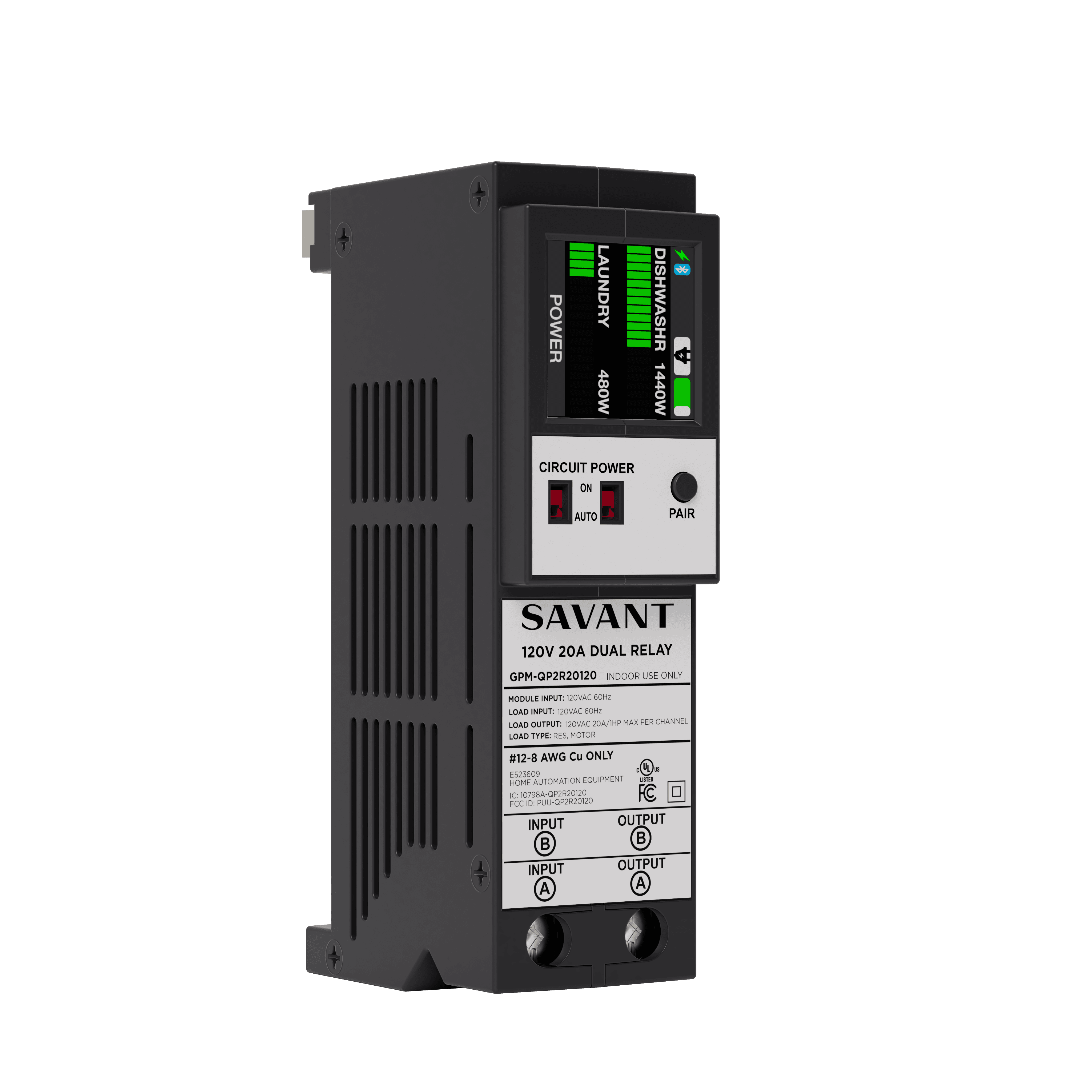 Making circuits smarter
The new Savant Power System can make any electrical panel smart.  
Control and monitor the power in your home by having an installation professional install relay modules designed to control 20A, 30A and 60A circuits.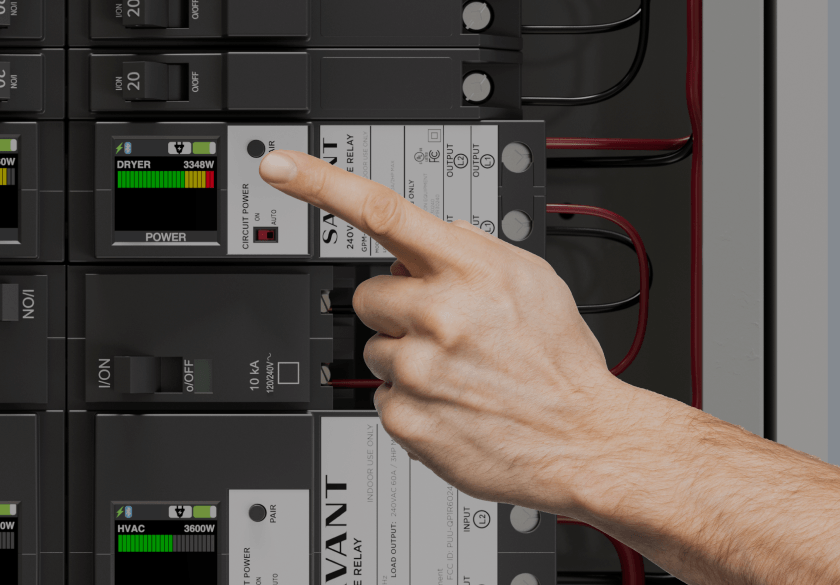 ON DEVICE SETUP
Setup of a new system can be done using the built-in user interface on the Savant Relay Module. Each module can be installed, named and paired by the electrical contractor even before the network is present. 
Advanced settings and features can be configured using a simple iOS/Android app.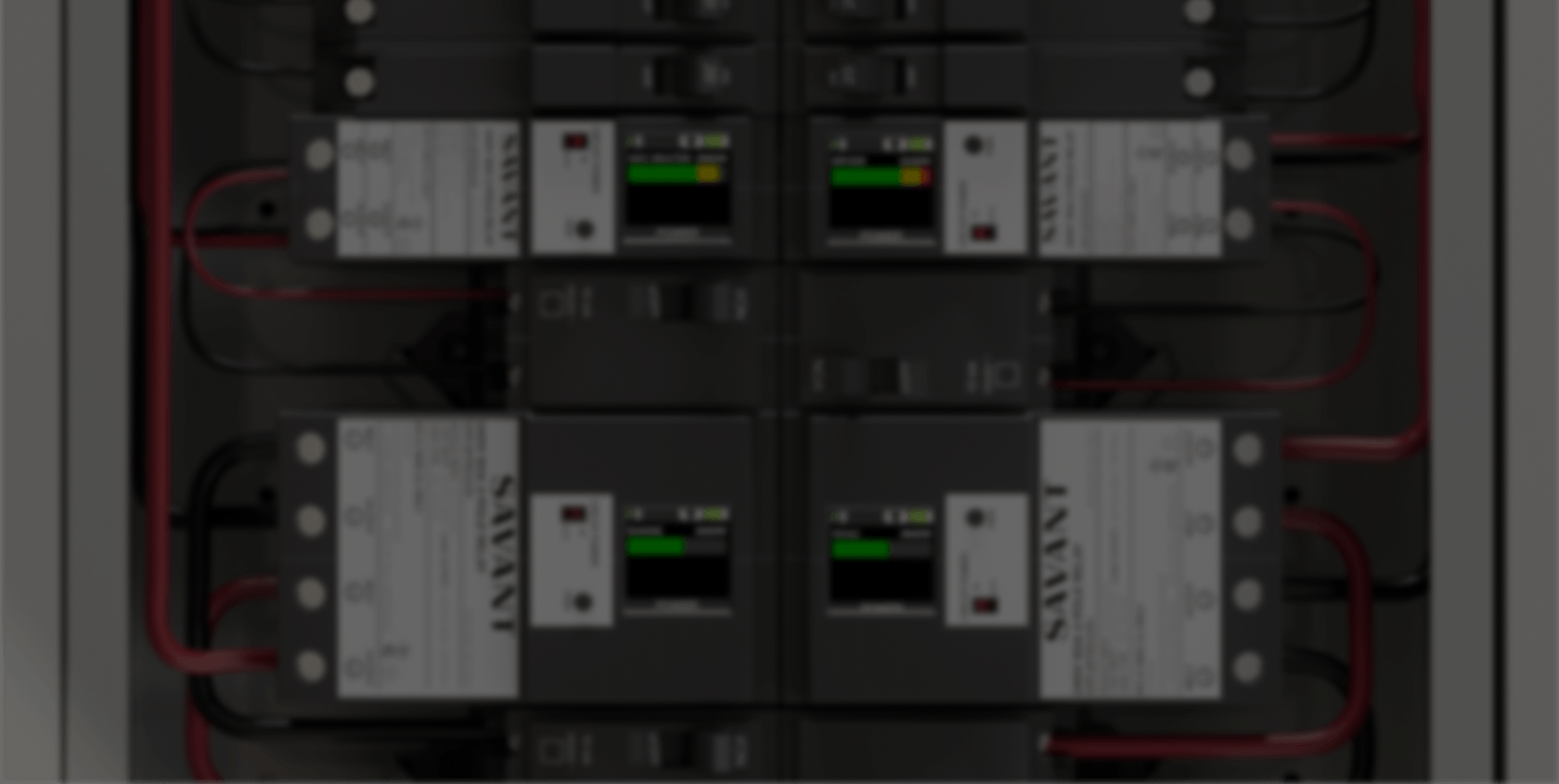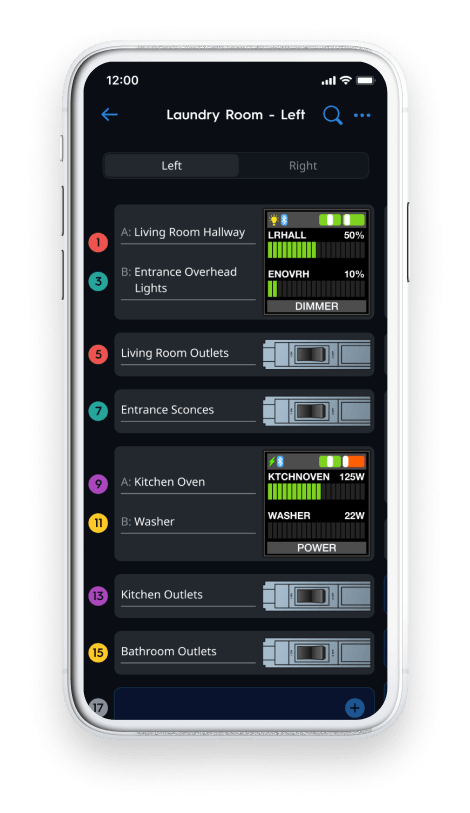 ADVANCED SETTINGS DELIVER MORE
The setup of an Savant Power System is easy with on-device setup and pairing.  
Installers can then set up the panel details, battery storage, generators and more through the Savant Power & Light app.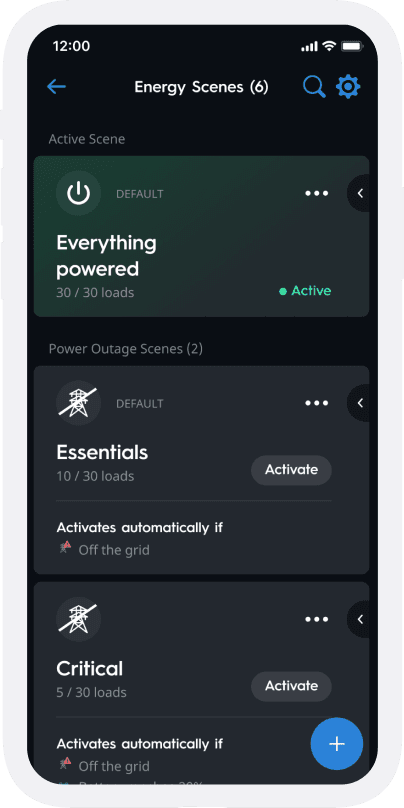 ENERGY SCENES
A key feature to the Savant Power System is having the ability to enable power to specific circuits, even under changing conditions.  
Create an "Essentials" scene to automatically activate if the grid goes down or a "laundry" scene that limits power in entertainment spaces so you can wash a much-needed load.
Scenes can be as flexible as you are.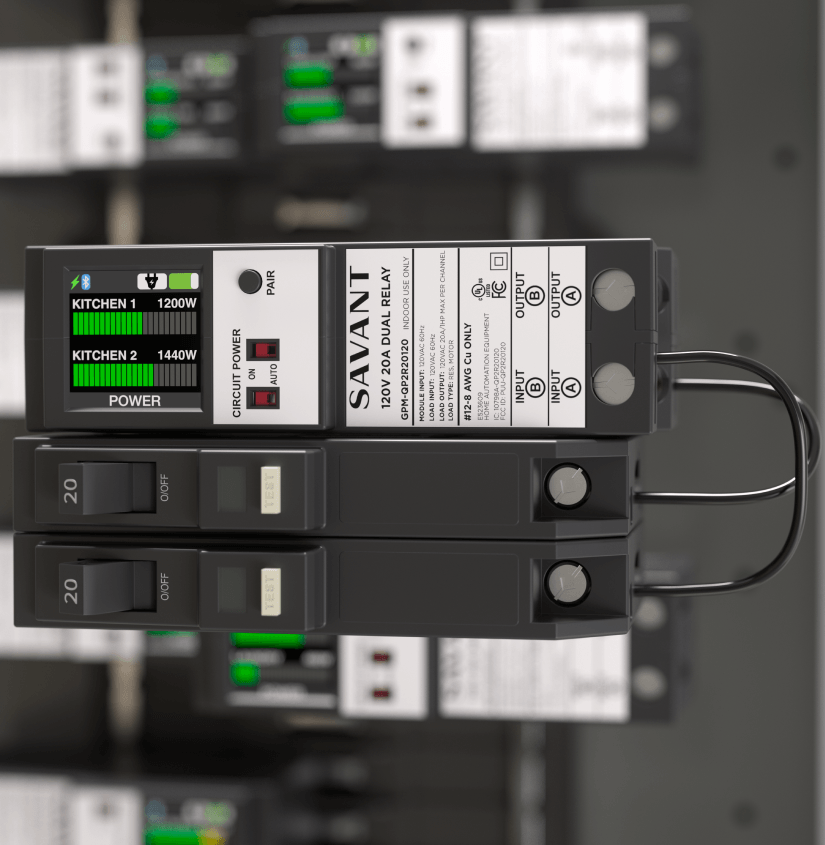 ELECTRICIAN-FRIENDLY
You won't need a hard to find, proprietary electrical panel to get the benefits of smart power.  
Savant Power System Relay Modules are designed to work with all major brands with option to choose from pigtail or plug-on neutral.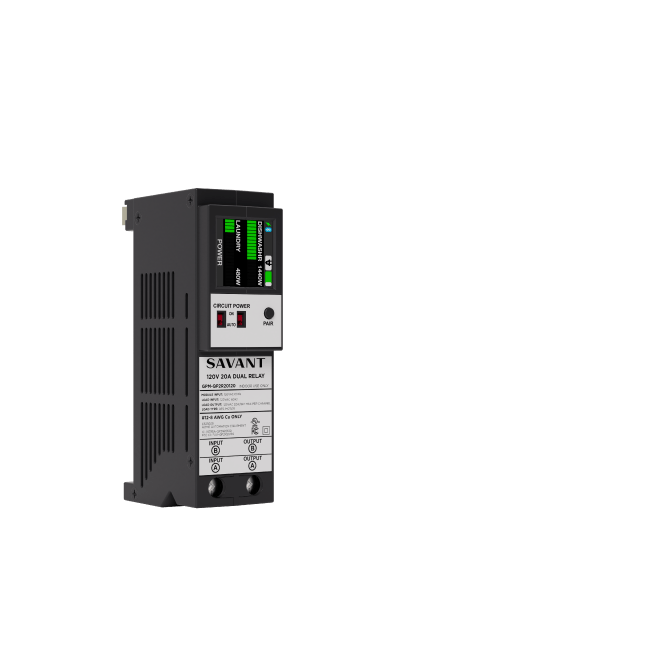 DUAL RELAY 120V 20 AMP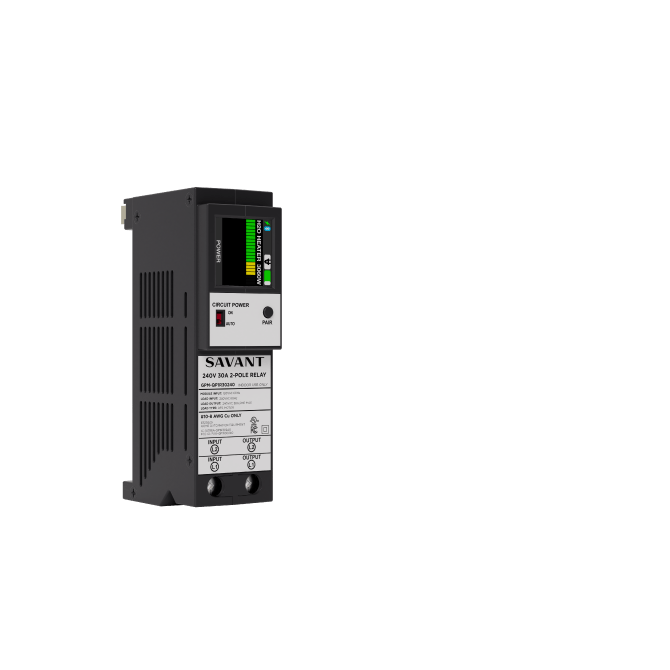 2-Pole Relay 240V 30 AMP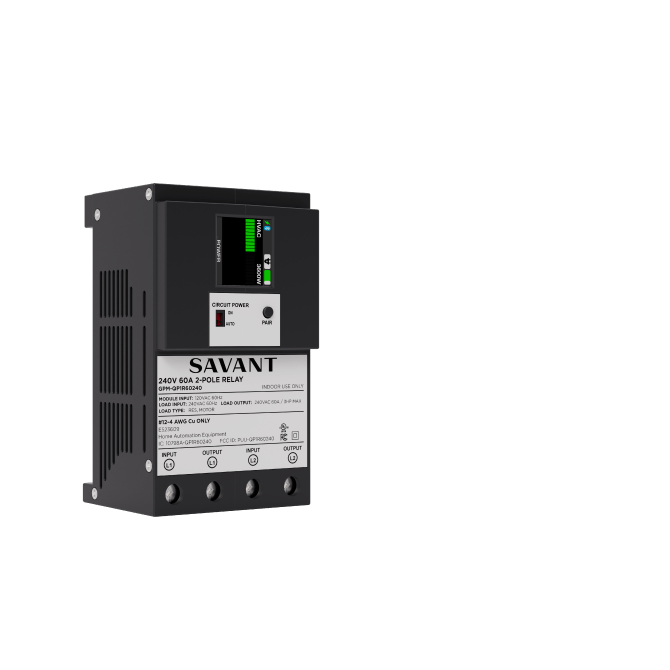 2-pole Relay 240V 60 AMP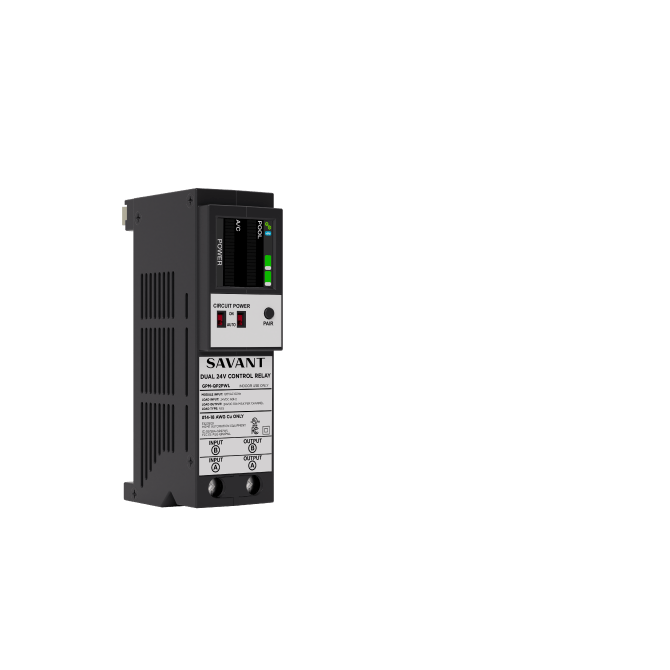 DUAL 24V CONTROL RELAY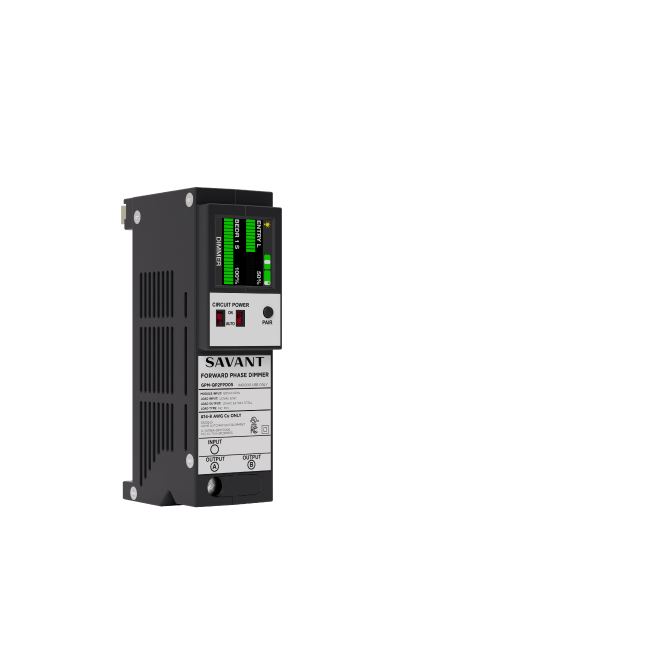 Forward phase dimmer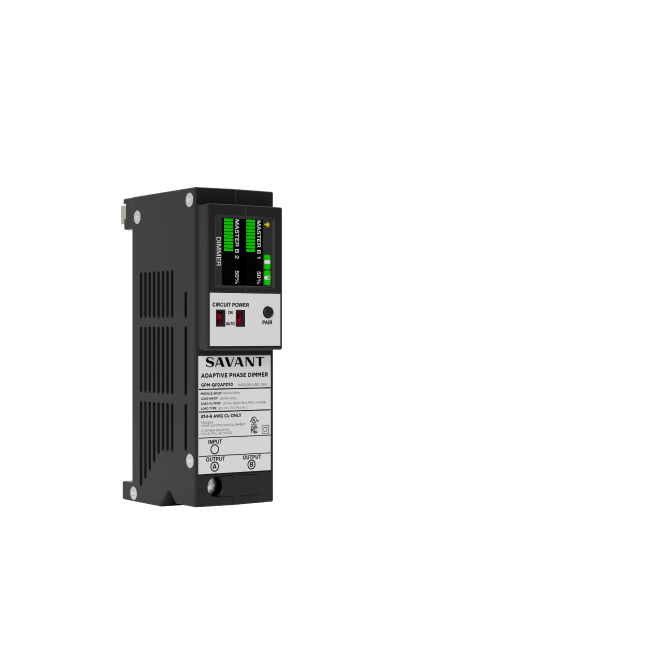 Adaptive Phase dimmer