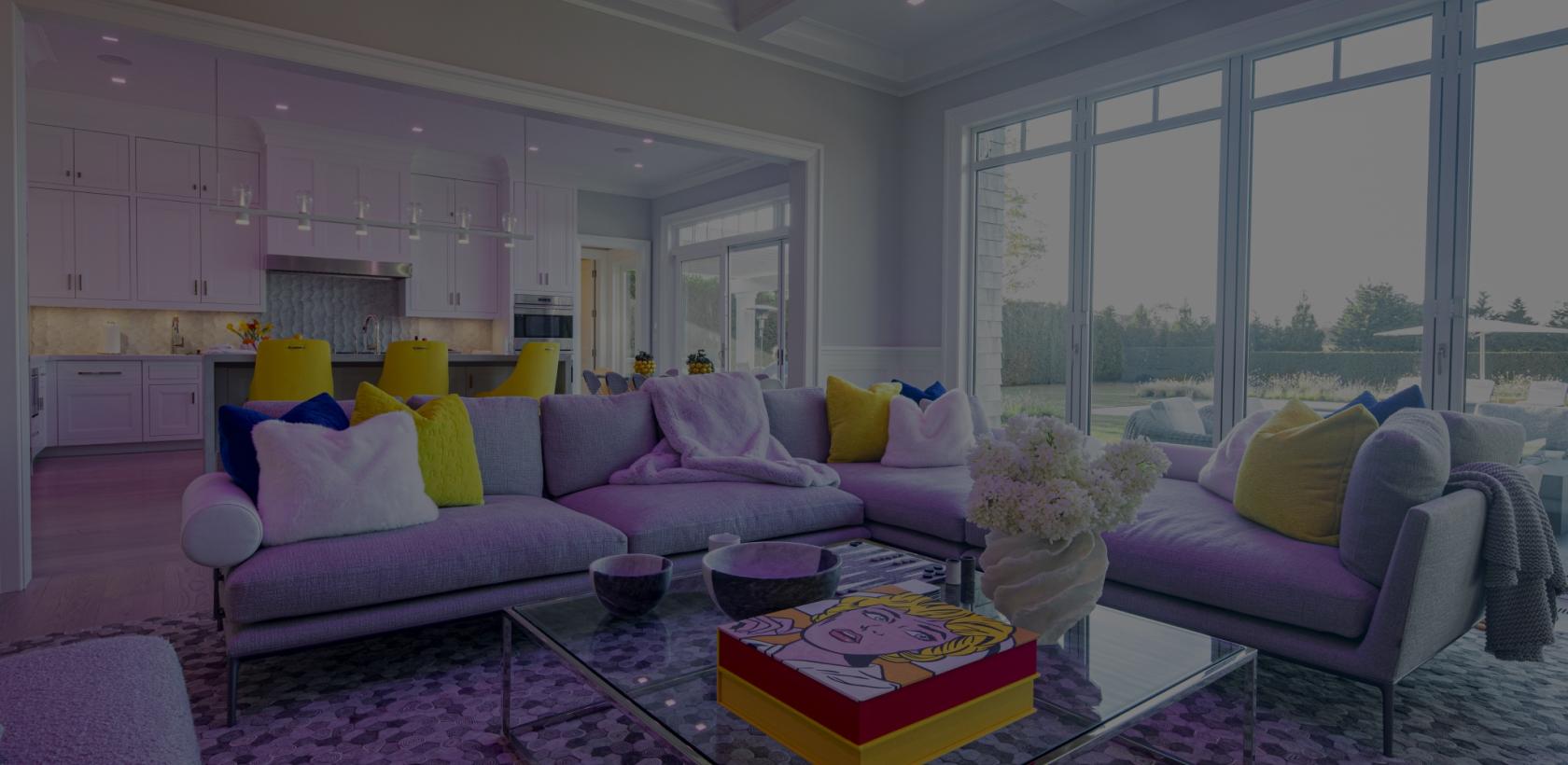 Health & Wellness in the Hamptons
Savant Dealer: Elevated Integration
Armonk, New York
Project overview
Elevated integration was contracted for a project that would feature many advanced smart home features including lighting solutions, and the homeowners also expressed interest in new technologies such as circadian lighting for wellness. Savant's award-winning daylight mode technology, combined with USAI lighting fixtures, helped the elevated integration team make these requests a reality for this discerning client. Daylight mode aligns lighting schemes to match the natural circadian progression based on time-of-day. The wellness experience can be personalized by the end user to adjust timing, intensity and color temperature.
The home, located in the Hamptons, features a full suite of USAI lighting interior and exterior fixtures that range from tunable white to full color spectrum. Additionally, the home has been equipped with many aspects of the smart living experience from savant, including whole-house audio/video, a dedicated home theater, security, outdoor entertaining spaces, video tiling, a robust network infrastructure and motorized shades.
The audio/video system utilizes audio over IP for all zones, with sound generated by Savant/Artison small aperture speakers that are powered by PoE and are seamlessly synchronized thanks to advanced AVB technology. Authoritative bass is tight and accurate thanks to Artison subwoofers.
Photo Gallery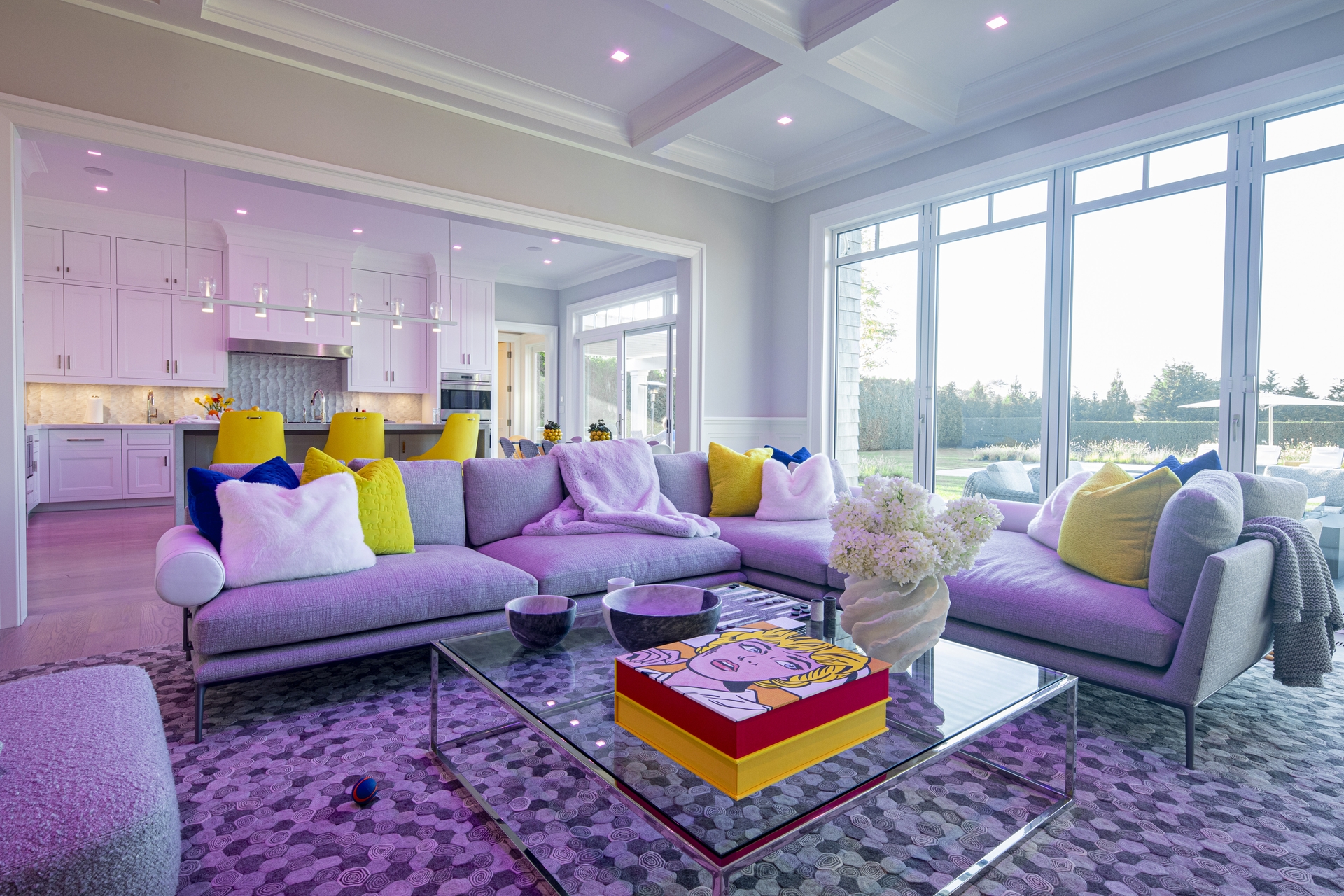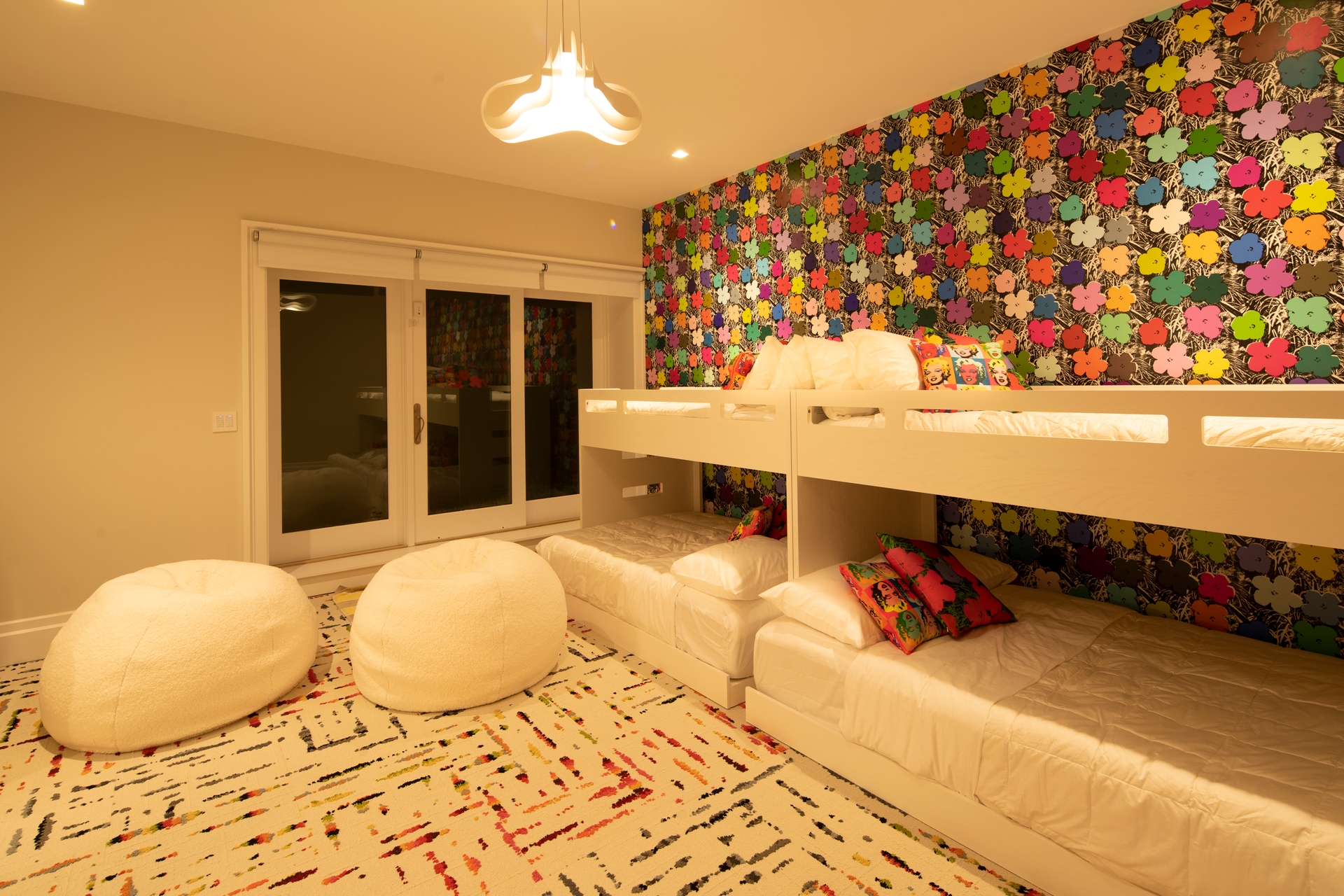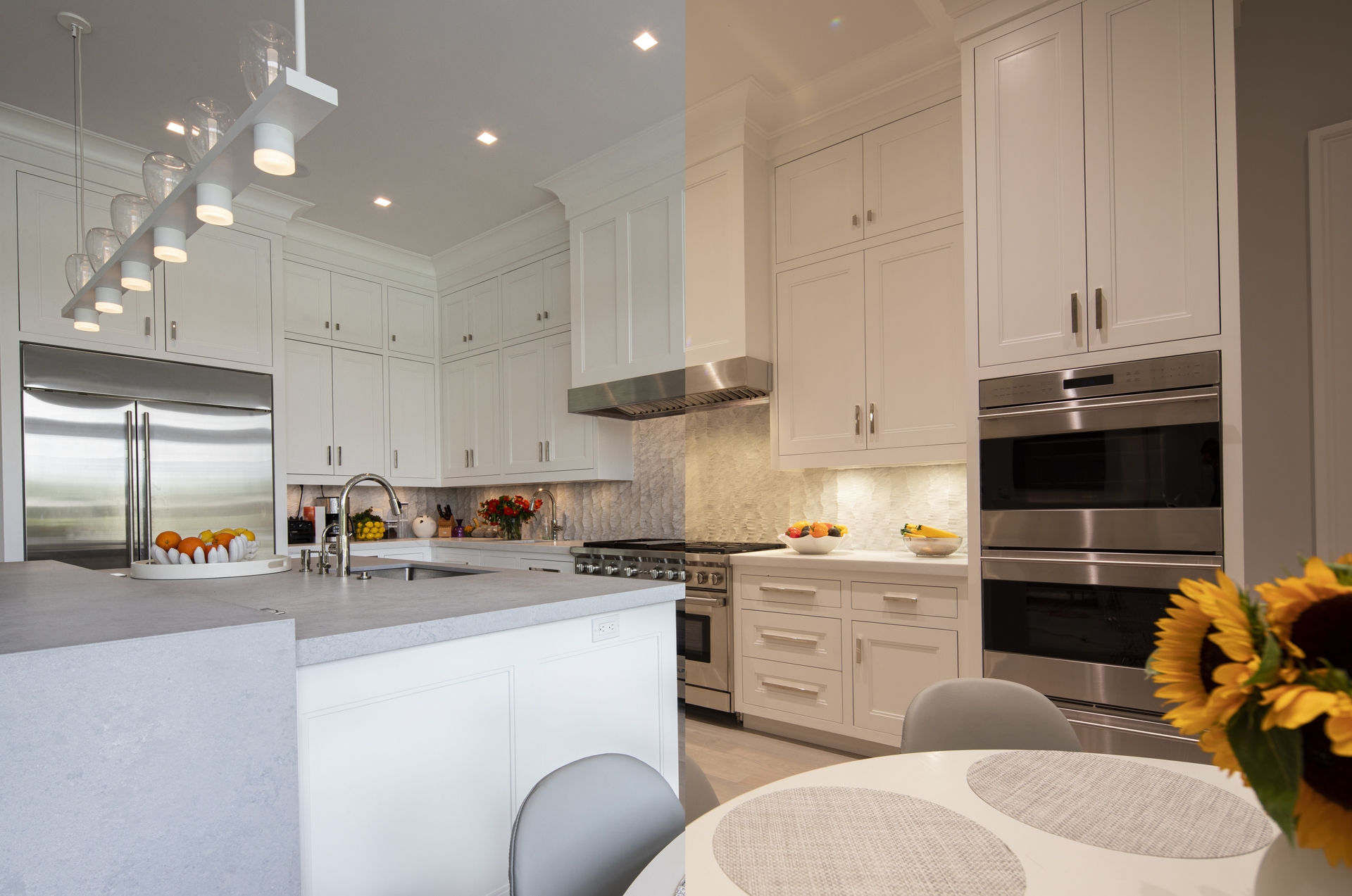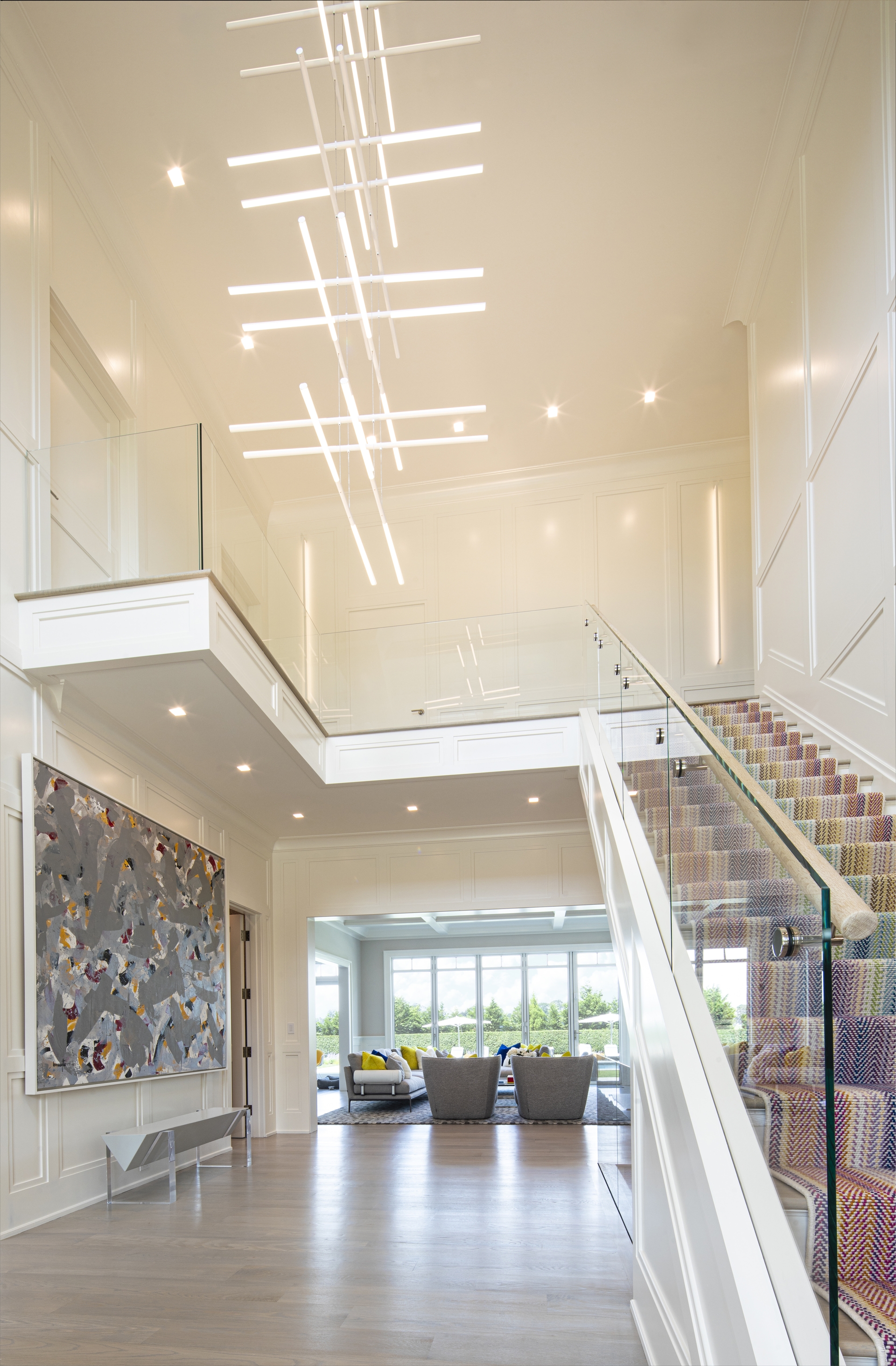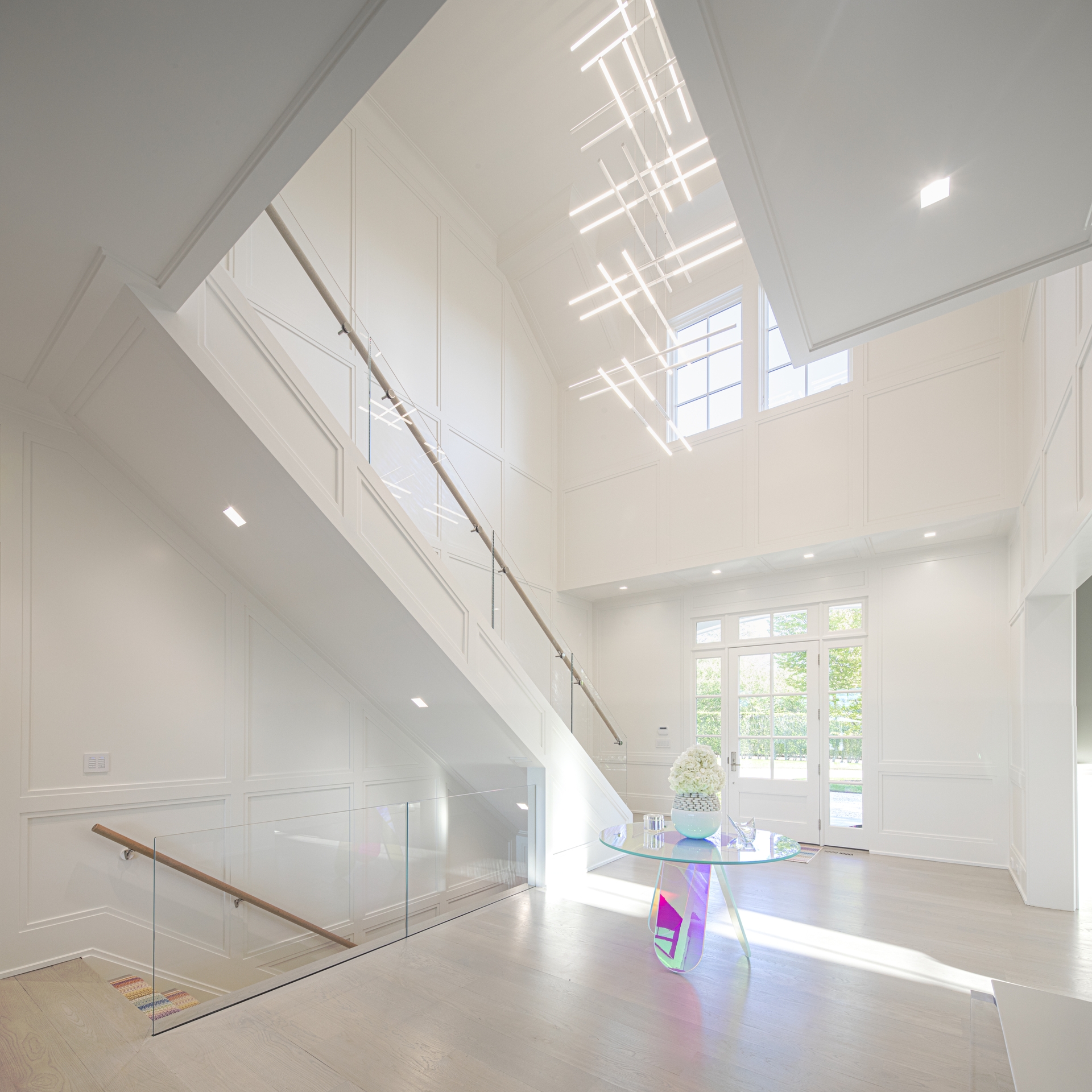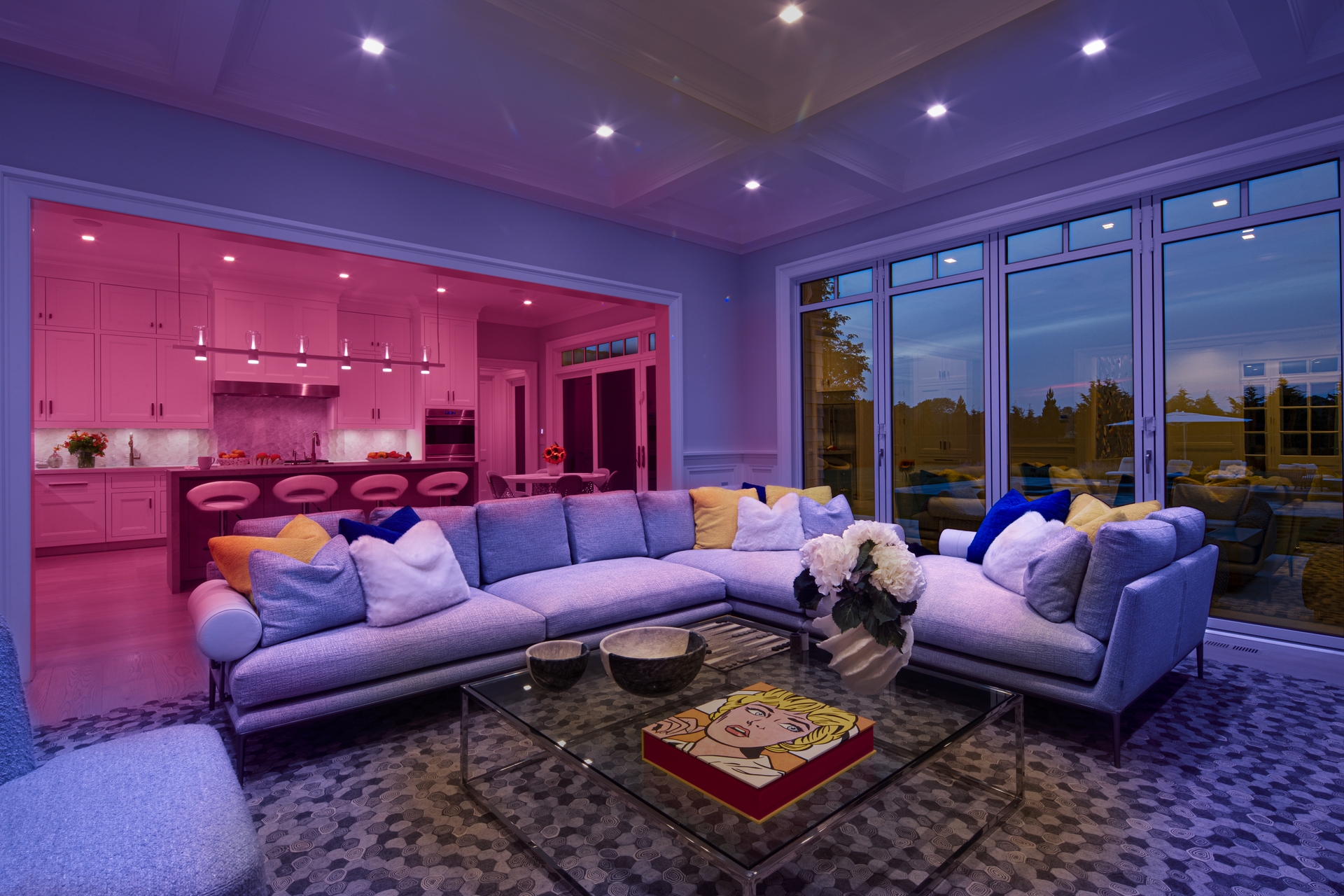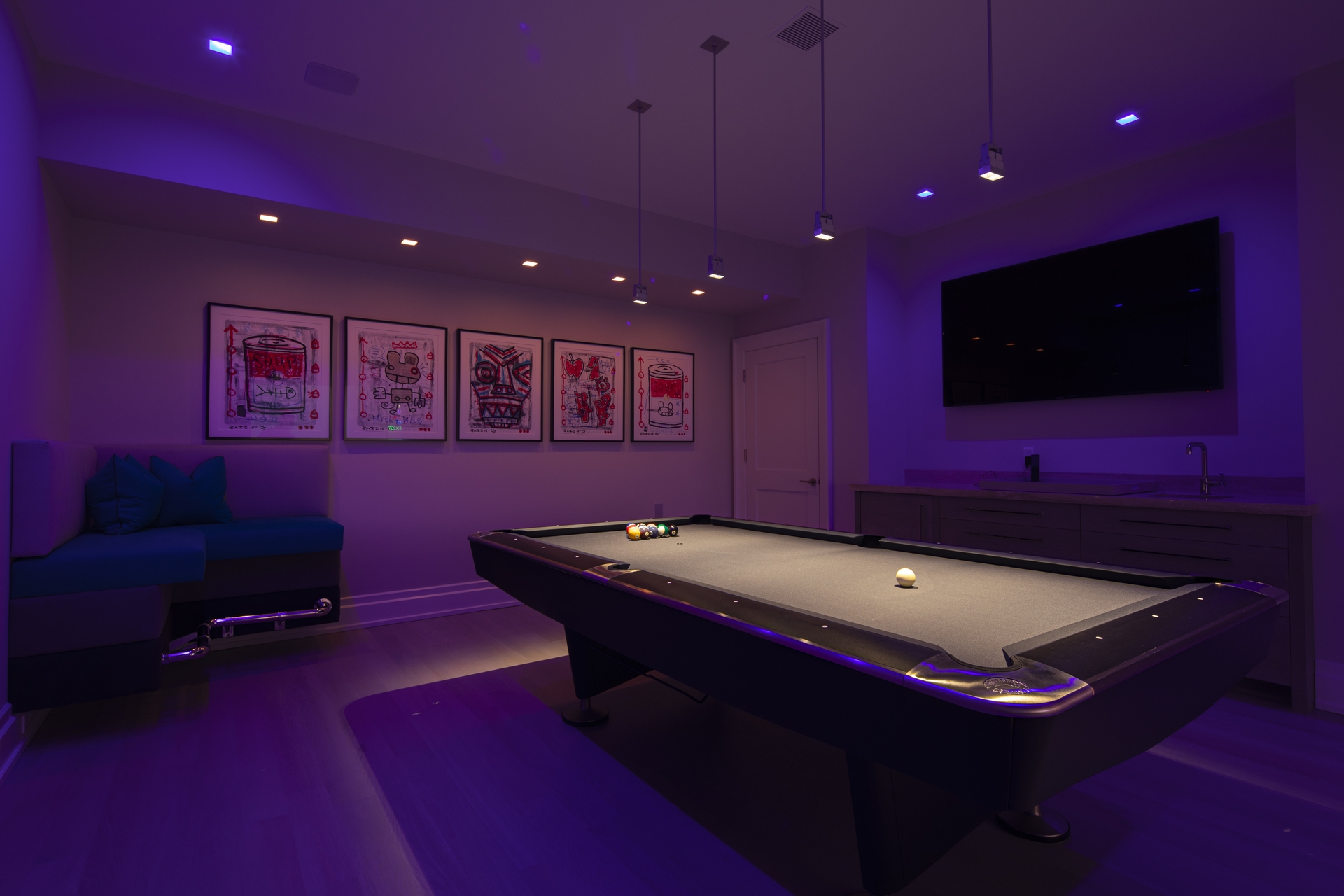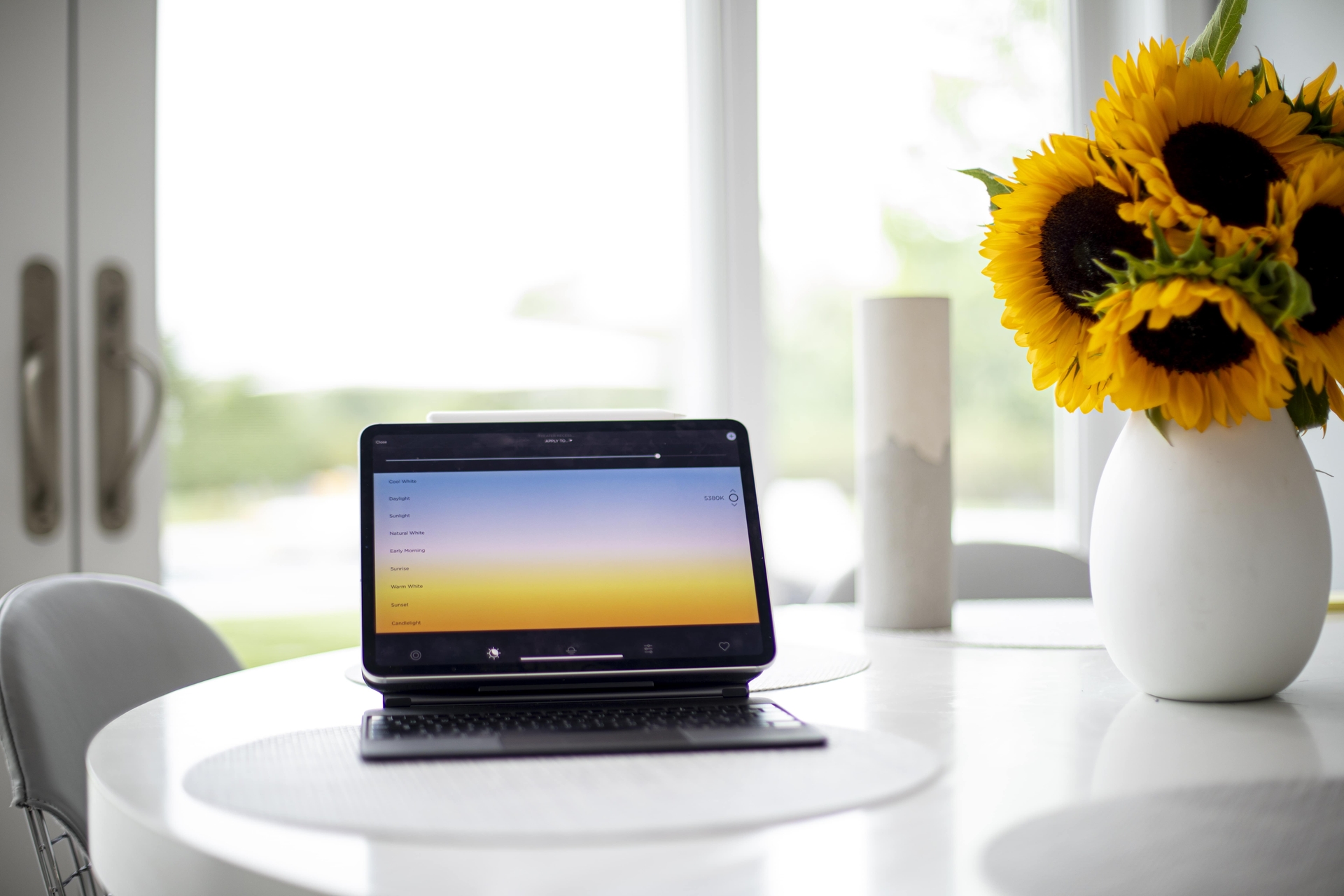 Daylight Mode
Savant is leading the evolution of the modern smart home with a new feature called Daylight Mode that can align lighting schemes to match the natural circadian progression based on time-of-day. The Savant app intelligently adjusts for related factors such as geography, time zone and season. Beyond the scientific defaults, users can effortlessly personalize their lighting experience by adjusting timing, intensity and color temperature settings to suit their daily lifestyle.
A/V OVER IP SYSTEMS
The Savant Pro Audio/Video over IP solution offers unsurpassed performance including 4K UHD video distribution. Premium switching has always been a hallmark of Savant's product lineup, and it enables integrators to answer increased demand for high-definition video distribution at the highest levels of performance throughout luxury living spaces. Savant's Pro AV over IP products leverage the company's rich history in telecom to deliver the most advanced high-speed scalable HD audio/video distribution solution imaginable.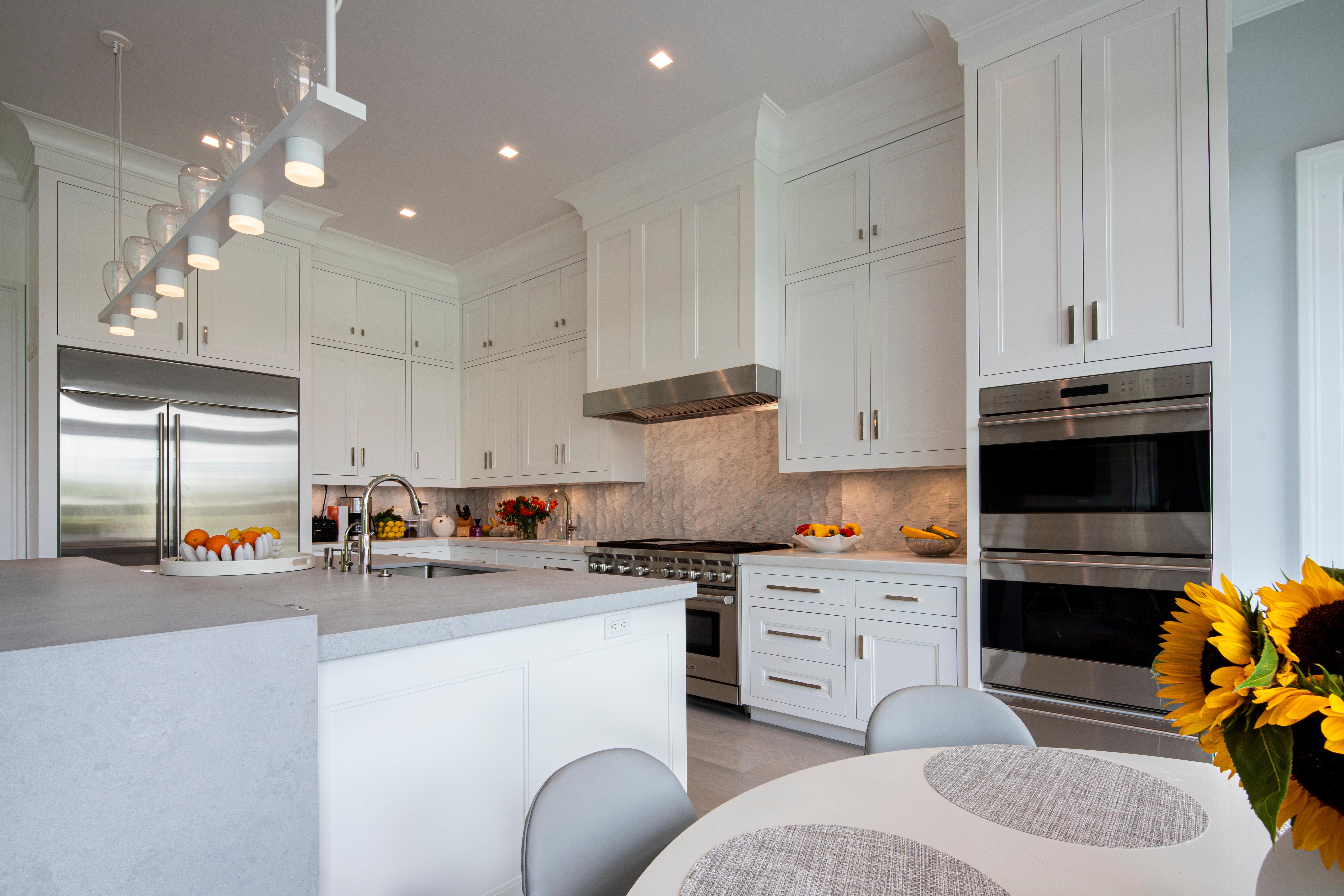 Project details
Most bedrooms throughout the home feature a savant smart audio sound bar with customized grilles to precisely match the width of each TV. There are eight streams of savant music available, ensuring that everybody can easily access and enjoy their favorite content in any zone. The 7.2.4 immersive audio home theater features Artison masterpiece line-array in-wall speakers and 2X RCC-640 subwoofers. Savant's video over IP solutions distribute 4K HDR to all of the TVs, as well as a projector in the media room.
Savant's access control and intercom are used for the gate and front door communication, and Savant CLI-W210 thermostats are utilized throughout the home to maintain comfort for this expansive residence.
Elevated Integration utilized a broad range of smart home technologies from savant to create the most luxurious smart living experience, exceeding the expectations of their client in every way.
Products used
Savant/USAI Infinite Recessed Lights
191 DMX light fixtures; 60 warm glow dimming architectural light fixtures
Savant Shades (all rooms)
Savant IP Video and Tiling (all rooms)
Artison Surface Invisibles
Artison Small-aperture speakers used in formal entertaining spaces Artison Line Array Speakers (home theater)
Artison Architectural Subwoofers (all rooms)
Savant Smart Audio Soundbars (bedrooms)
ITP-E8000 Touch Screens (throughout home)
CLI-W210 Thermostats (throughout home)
ELEVATED INTEGRATION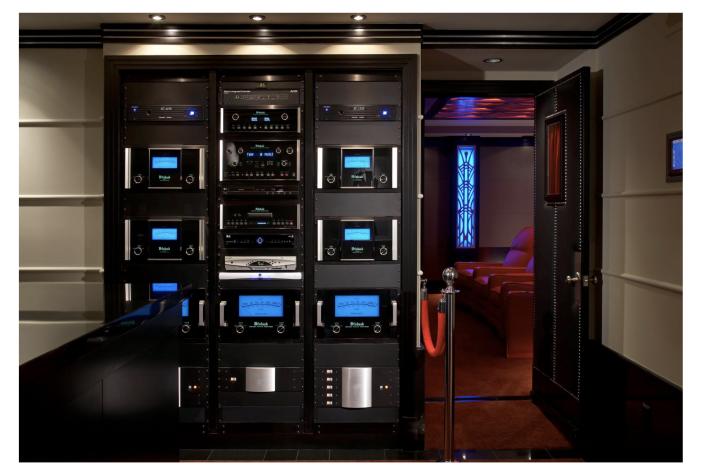 Established in 2012 and based in Armonk, New York, Elevated Integration is a Savant Ambassador, HTA member, Pro Advisory council member and Platinum Dealer that strives to be the most trusted resource for home technology and Hifi systems including audio, video, lighting, security, networking and more. Elevated Integration demonstrates expertise in design, engineering, project management and ongoing premium service, providing their clientele with the ultimate smart living experience.